The History of KAB
Soon after Keep America Beautiful was founded in December 1953 by a group of American businesses, government, and nonprofit organizations concerned with the growing problem of litter, the organization determined that solving the problem of litter would take a network of dedicated individuals and organizations in our communities. Since that time, what has most set Keep America Beautiful apart from our peers is our network's reach and its local roots: nearly 700 affiliate organizations, millions of volunteers and participants, and government and corporate partners, all working to educate and empower individuals to clean, green, and beautify their communities for the benefit of a shared society.
The original goal of Keep America Beautiful was to reduce litter through public education, including public service announcement (PSA) campaigns, and engage tri-sector partnerships through the support of industry, government, and nonprofits. In 1975, Keep America Beautiful introduced its "Clean Community System," which encouraged local communities to prevent litter through education efforts, public service advertising, local research, mapping of litter "hotspots," and cleanup activities. In 1999, Keep America Beautiful introduced the "Great American Cleanup®" campaign. The national spring cleanup focuses on local efforts at beautification efforts. Volunteers organize to remove litter and debris from roadsides, highways, shorelines and waterways; plant trees, flowers, and community gardens; clean and restore nature trails, recreation areas, and playgrounds; recycle aluminum cans, plastic bottles, electronics, paper products, scrap tires, and clothing; rebuild public spaces in communities struck by natural disasters; and much more.
The Pandemic
In our 2021-2025 strategic plan, we turn our focus to the power of our collective impact driven by our broad network of affiliates and the individuals and partnerships that they mobilize in their communities. The aim of this strategic plan is to invite and encourage our affiliates to take a stronger and more active role in developing, implementing, and measuring the impact of our solutions. We intend to break down barriers, and build bridges in their place, and to take the most effective ideas and practices emerging throughout the affiliate network and amplify them to achieve the greatest possible nationwide impact.
In 2020, through the COVID-19 pandemic challenge, we realized how strong we are together as a network supporting, sharing, and engaging new ways of thinking about how to implement our mission while staying safe from an invisible enemy. We also have seen our raison d'etre come to the forefront. Litter amid COVID-19 is both a scourge and a rallying point for all. While traditional litter remained a problem on the ground, the face of litter changed from bottles and drink cups along roadways to plastic gloves, masks, and wipes in parking lots and waterways. For years, Keep America Beautiful has been raising awareness of the health and safety dangers of litter. PPE litter has brought that message to the forefront. For years to come, the narrative around litter will shift back to a place of health and safety issues and Keep America Beautiful is powerfully oriented to answer the call to keep our communities safe.
Furthermore, while the future trajectory of pandemics is unknown, we do know that our shared public spaces are more important now than before this crisis. Public spaces are THE safe places for us to gather during the pandemic (at a safe physical distance). While public spaces have always been the heart of communities, now more than ever in recent times, public spaces are critical to the restoration of a semblance of normalcy and stability in our communities. The value of Keep America Beautiful is more essential than ever before.
The Face of America
Keep America Beautiful prides itself on being local and authentic everywhere. Our passionate stakeholders are eager to do more to ensure we have inclusive programming, equitable education, and diverse representation throughout the staff, boards, and volunteers of every organization in our affiliate network.
With this strategic plan, Keep America Beautiful seeks to launch a movement where everyone has a right to live in a clean, green, and beautiful community. We invite all of our stakeholders to join our belief that a beautiful America is a diverse America. As an organization founded on the belief that America should be kept beautiful, we will set our intentions on ensuring our organization truly reflects the face of each and every person in America.
Measuring Global Impact
The past decade has seen a tremendous shift toward the creation of international standards and reporting requirements for defining and measuring social impact. These standards have had a positive influence on aligning the work of disparate organizations (e.g., corporations, nonprofits, governments) toward common goals and recognizing shared values across different sectors.
Given the work of Keep America Beautiful on the ground in communities driving to having a positive impact on the natural environment, the United Nations' Sustainable Development Goals (SDGs) provide a helpful organizing framework among the various standards and reporting agencies. While the SDGs targets are generally developed for the global level, a number of the SDGs apply thematically to the work that Keep America Beautiful does across the country. Through our collective impact initiative, we can contribute to achieving these global goals.
In this 2021-2025 Strategic Plan, Keep America Beautiful will strive to align with the following United Nations' Sustainable Development Goals and targets:
Goal 6 Clean Water and Sanitation – Ensure availability and sustainable management of water and sanitation for all
Target 6.6-By 2020, protect and restore water-related ecosystems, including mountains, forests, wetlands, rivers, aquifers, and lakes
Goal 11 Sustainable Cities and Communities – Make cities and human settlements inclusive, safe, resilient, and sustainable
Target 11.6 – By 2030, reduce the adverse per capita environmental impact of cities, including by paying special attention to air quality and municipal and other waste management
Target 11.7 – By 2030, provide universal access to safe, inclusive, and accessible, green, and public spaces, in particular for women and children, older persons and persons with disabilities
Goal 12 Responsible Consumption and Production – Ensure sustainable consumption and production patterns
Target 12.5 – By 2030, substantially reduce waste generation through prevention, reduction, recycling, and reuse
Target 12.8 – By 2030, ensure that people everywhere have the relevant information and awareness for sustainable development and lifestyles in harmony with nature
Goal 13 Climate Action – Take urgent action to combat climate change and its impacts
Target 13.1 – Strengthen resilience and adaptive capacity to climate-related hazards and natural disasters in all countries
Target 13.3 – Improve education, awareness-raising and human and institutional capacity on climate change mitigation, adaptation, impact reduction and early warning
Goal 14 Life Below Water – Conserve and sustainably use the oceans, seas, and marine resources for sustainable development
Target 14.1 – By 2025, prevent and significantly reduce marine pollution of all kinds, in particular from land-based activities, including marine debris and nutrient pollution
Target 14.2 – By 2020, sustainably manage and protect marine and coastal ecosystems to avoid significant adverse impacts, including by strengthening their resilience, and take action for their restoration in order to achieve healthy and productive oceans
Target 14.3 – Minimize and address the impacts of ocean acidification, including through enhanced scientific cooperation at all levels
Goal 17 Partnerships for the Goals – Strengthen the means of implementation and revitalize the global partnership for sustainable development
Target 17.16 – Enhance the global partnership for sustainable development, complemented by multi-stakeholder partnerships that mobilize and share knowledge, expertise, technology, and financial resources, to support the achievement of the sustainable development goals in all countries, in particular developing countries
Target 17.17 – Encourage and promote effective public, public-private, and civil society partnerships, building on the experience and resourcing strategies of partnerships
Climate Change
The work of Keep America Beautiful and its network of affiliates already addresses the deleterious impacts of climate change, whether through tree, shrub, and garden planting (which sequester carbon), reducing litter (which helps protect oceans' carbon sink function), increasing recycling (which reduces greenhouse gas emissions) and building community recovery and resiliency around natural disasters. However, the damaging effects of climate change continue to grow and, consequently, the growth goal of Keep America Beautiful is key to being able to bring solutions at an even greater scale than we currently are able to do with the network.
Climate change poses an unprecedented threat to our shared quality of life as well as life itself. Levels of carbon dioxide ("litter" in the air) and global temperatures are increasing. Artic ice caps are shrinking and sea levels are rising. We are at a tipping point and if action is not taken in the next decade the changes and consequences of climate change will be irreversible. Biological diversity is critical for the resiliency of the planet and survival of the human race but, every day, two hundred species go extinct because of climate change. Climate change increases the intensity of natural disasters, wreaking havoc on affected communities.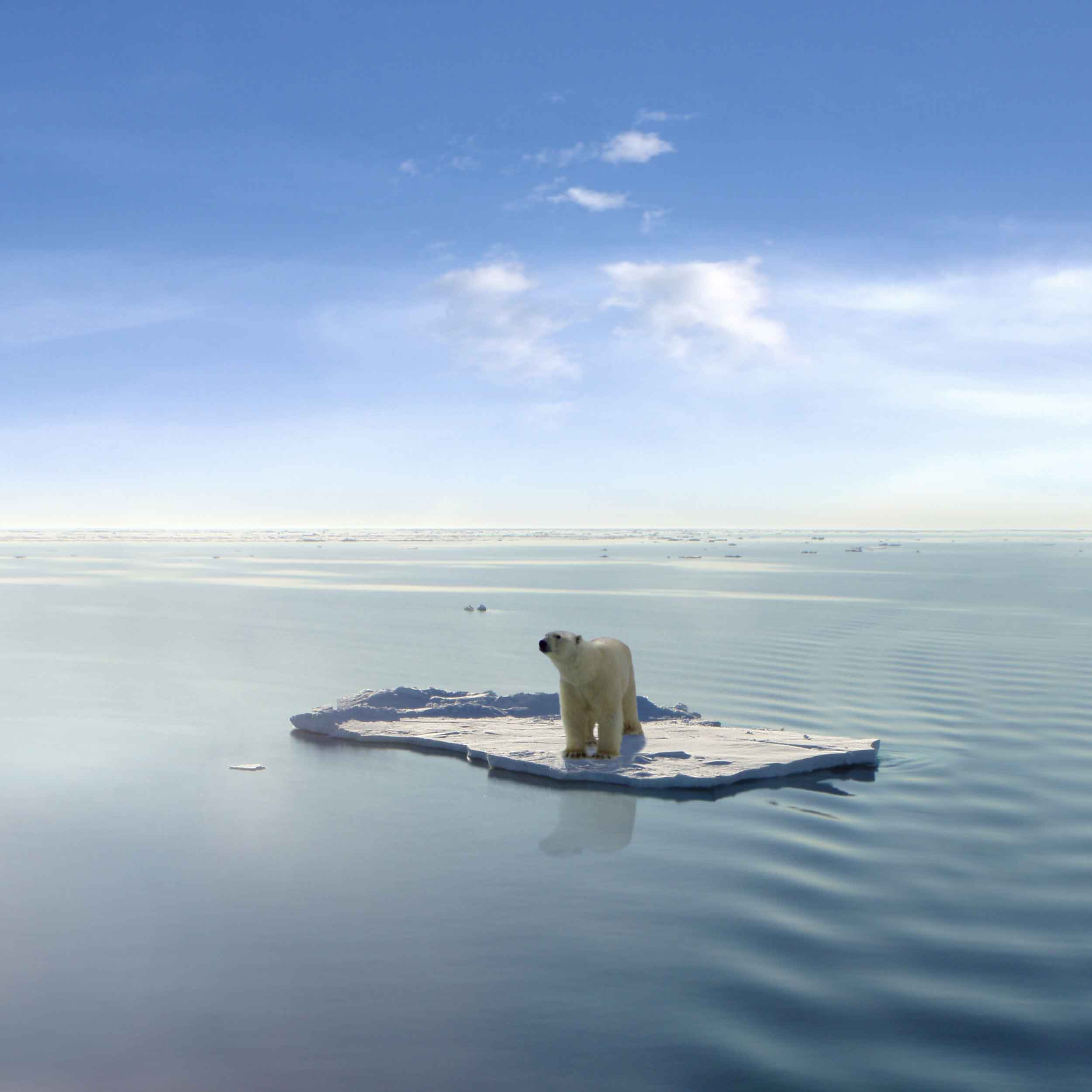 Shifting Stakeholder Priorities
While priorities shift throughout time and are based on how people are feeling and reacting to their immediate situation, the importance of community endures. The restoration of communities that Keep America Beautiful holds at its core and the community resiliency that Keep America Beautiful strives to improve are at the heart of all priorities as they shift in and out of importance. A resilient community can withstand challenges as they come and go and support the people that live within it.
As the world changes and moves at an ever-increasing pace, so do the priorities of the Keep America Beautiful stakeholders. The first half of 2020 alone saw the shift to an increasing importance on access to unemployment benefits, healthcare, science-based research for vaccines, the Black Lives Matter movement, and police reform.
Keep America Beautiful will strive to increase the relevance of our mission by remaining aware and sensitive to the concerns of our divergent stakeholders from individuals to multi-national corporations.