STAMFORD, CT – At the heart of Keep America Beautiful® (KAB) lies an unwavering commitment to creating a cleaner, greener, and more beautiful America that embraces all its citizens. For one KAB affiliate, this not only represents the core of their mission but also an aspiration to bring together all their residents, including people with disabilities, to appreciate their community. 
Tom Waldeck, President and CEO of Keep Phoenix Beautiful envisioned a garden located in the Sunnyslope neighborhood in Phoenix—an area near senior housing—to be more inclusive and accessible. This concept centered around integrating raised garden beds that could be effortlessly enjoyed by wheelchairs and scooters. 
"The gardener who will be using this bed has ALS and he's in a scooter," Tom said, referring to Phil Davis, a resident of Phoenix.

However, a challenge arose: the constructed brick paver patio did not sufficiently extend to reach the elevated beds. Of course, this issue needed to be addressed.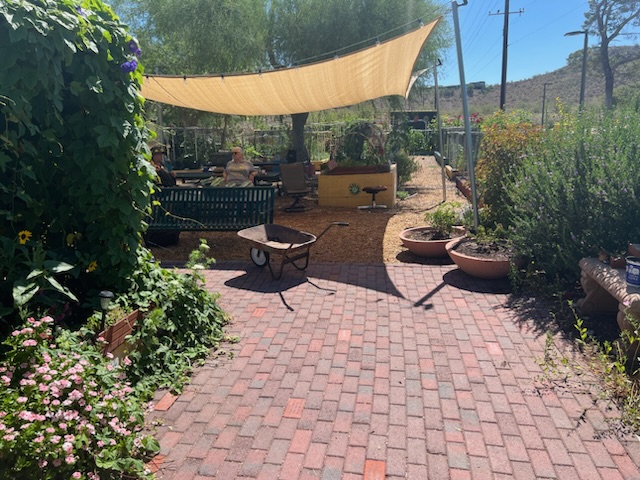 "So, we received some funding through the USDA recently that gave us the financial means to expand our brick paver patio over to this garden bed," said Tom. 
At this stage, they were in need of some awesome volunteers to make this project happen. And who swooped in? None other than Eagle Scout candidate Will Starr! 
"I reached out to my friend David Cole (Eagle Scout Troop Leader)," said Tom, "to see if anybody would be interested. And Will got right back to us."  
Despite Tom's recommendation to postpone the project until fall to avoid the scorching Phoenix summer heat, Will expressed his desire to complete the build before the upcoming school year. As a result, with temperatures exceeding 110 degrees Fahrenheit, Will rallied a team of 24 volunteers from Troop 648 to successfully accomplish the project. 
"I really wish it could have been cooler that day," Will chuckled. 
Cindy Moss, Program Director of Keep Phoenix Beautiful, praised the collaborative spirit that allowed the project to thrive. She commended Will's leadership skills, stating, "Will did an impressive job. He kept everyone busy, everything organized. It was amazing."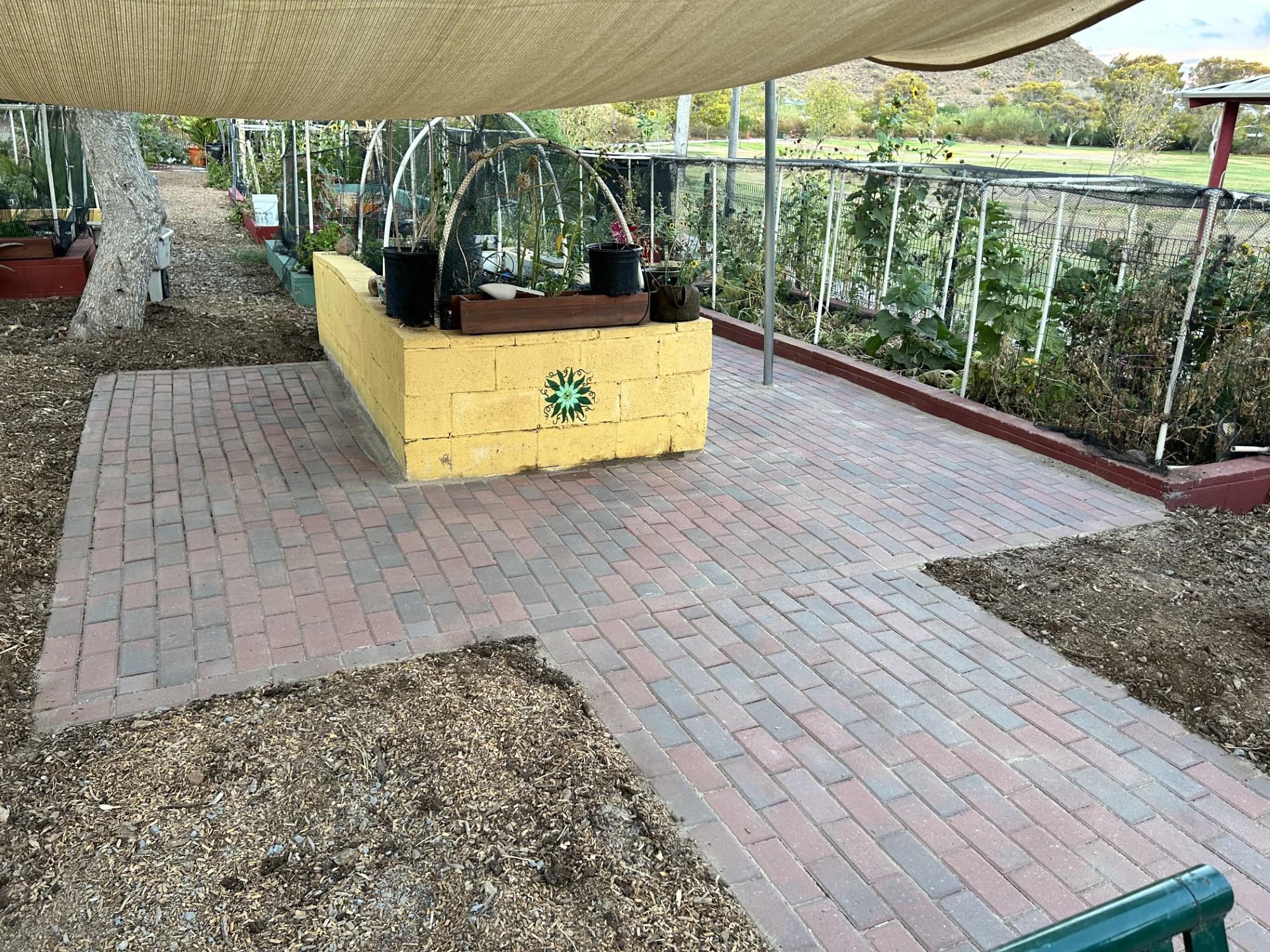 It was very rewarding just being able to see all the work we had done over the past few days and knowing how much of an impact that's going to have on people's lives.
In late July, the garden project stood complete – a testament to the human spirit and collective endeavor. Tom marveled at the impact, sharing, "Just being able to see these folks being able to come in and garden or admire the garden is really rewarding." He added that Phil, the gardener with ALS, "is absolutely thrilled to have access to that garden bed." 
"Leadership, problem-solving, inclusion, grit, and tenacity are hallmarks of success, and Will certainly demonstrated all of these with this project," said Jenny Lawson, President and CEO of Keep America Beautiful.
"We are grateful and honored to celebrate Will as an outstanding example of Keep America Beautiful volunteer excellence."
Thank you, Keep Phoenix Beautiful, for exemplifying the true spirit of community and inclusivity. Together, we continue to work towards a greener, cleaner, and more beautiful America for everyone. 
About
Keep Phoenix Beautiful

:

Keep Phoenix Beautiful, a non-profit organization was launched in 1982, and is an affiliate of Keep America Beautiful.  Our vision is a vibrant Phoenix where each neighborhood is a healthy, beautiful place to live.  Keep Phoenix Beautiful inspires individuals and organizations through leadership, active partnerships and meaning volunteer experiences.
About
Keep America Beautiful®

:

Keep America Beautiful®, the nation's leading community improvement nonprofit organization, inspires and educates people to take action every day to improve and beautify their community environment. Established in 1953, Keep America Beautiful® strives to End Littering, Improve Recycling, and Beautify America's Communities. We believe everyone has a right to live in a clean, green, and beautiful community, and shares a responsibility to contribute to that vision. The organization is driven by the work and passion of 700 Keep America Beautiful® affiliates, millions of volunteers, and the collaborative support of corporate partners, social and civic service organizations, academia, municipalities, elected officials, and individuals. Join us on Facebook, Instagram, Twitter, Linkedin, and YouTube. Donate and take action at kab.org.

MEDIA CONTACTS:

McCall Vrydaghs

Keep America Beautiful®