RETREET®
Working with local partners, Keep America Beautiful and RETREET® are focusing on a new strategic priority: community restoration and resiliency.
An October 2020 report by the United Nations notes a disturbing trend that natural disasters are occurring with greater frequency—3x more often than 50 years ago—and, unfortunately, with greater intensity and complexity, affecting more and more people.
Given this, the time to focus on community restoration and resiliency is now.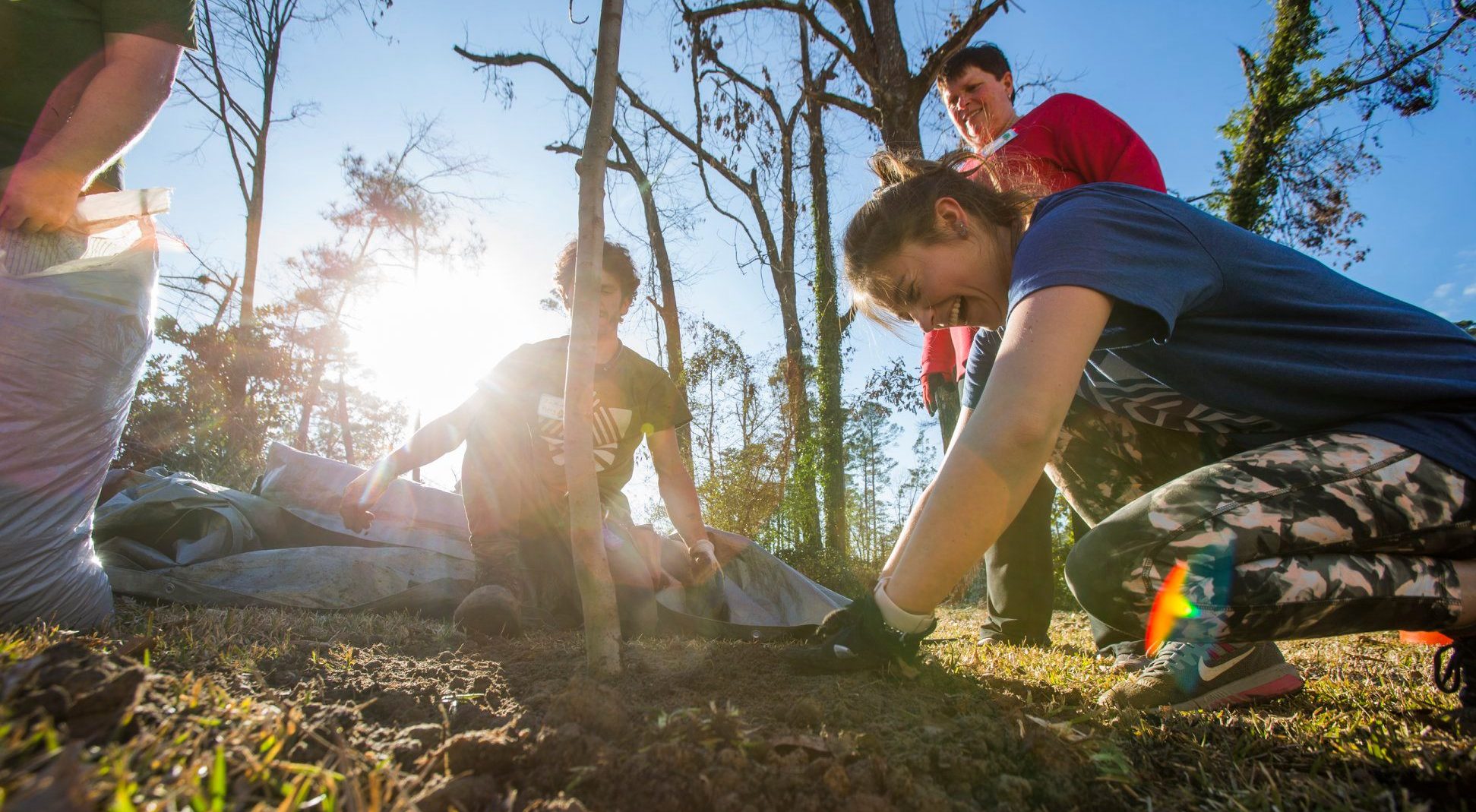 RESTORATION & RESILIENCY
RETREET® is the only program in the world redefining disaster relief by engaging communities to replant lost trees.
Come Plant With Us!
We bring community volunteers together to form small teams, train them on how to effectively plant native trees, and work to plant these trees in areas that have been impacted by natural disasters. Replanting and restoring our communities help keep them healthier and more resilient, literally growing deep roots to anchor and stabilize flood-prone areas, lessen erosion, and improve natural resiliency.
Educating our neighbors on how to plant trees and maintain them is work we love to do. Sharing the importance of the role trees play within our communities in combating natural disasters is our passion.
Contact us to learn more about the program and to find our next planting event.
Make A Difference That Lasts Decades
Tree planting is an enjoyable and physically engaging activity, and proper planting techniques are easily taught. That newfound knowledge will last a lifetime and will encourage volunteers to become greater stewards of the environment. On site, the impact each volunteer makes will last for generations to come.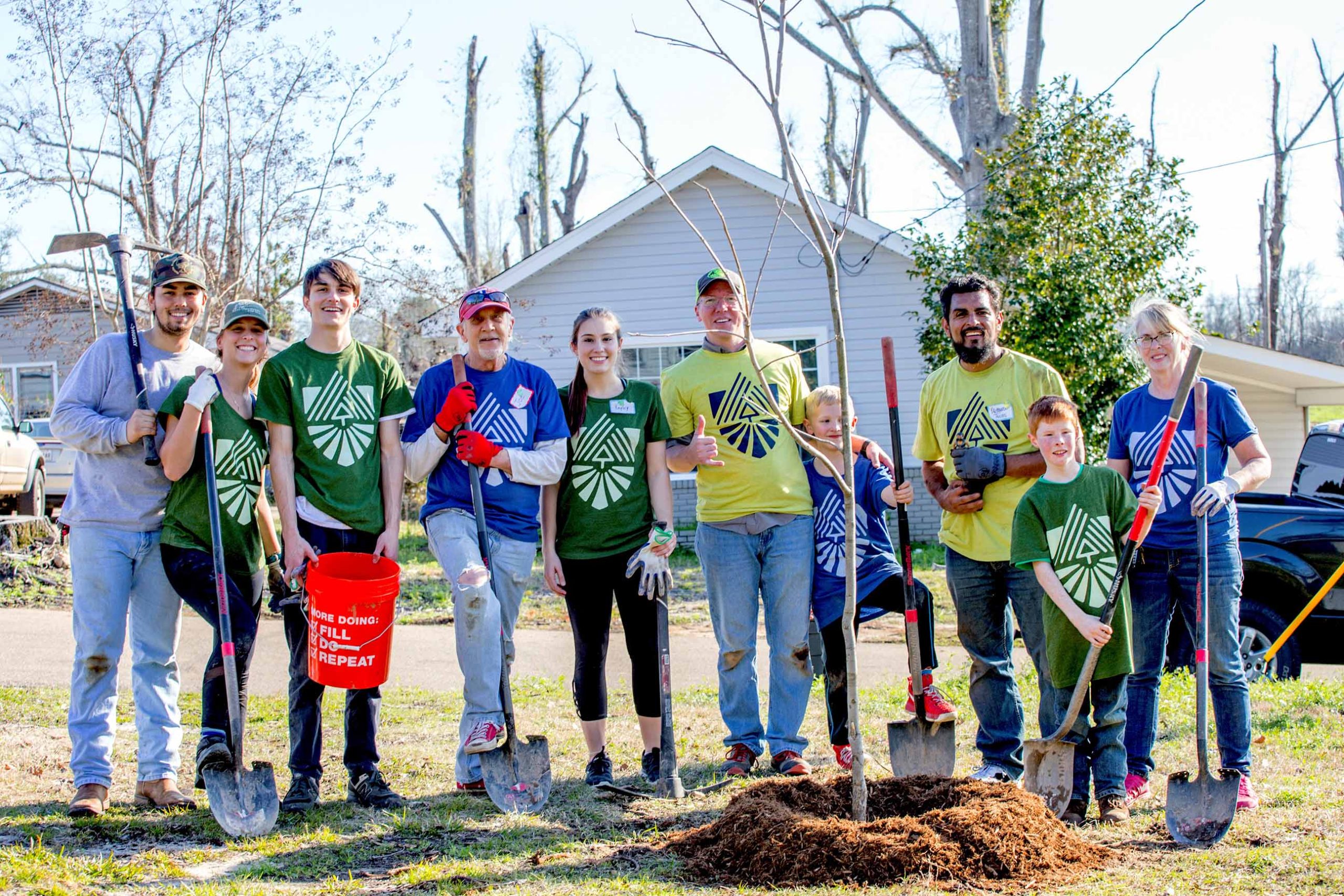 For our volunteers: Please keep the following in mind:
RETREETs take place in communities in which local volunteers are rebuilding their lives, often in the midst of total devastation.
Remember the extreme emotional toll such loss takes on those whom we are helping, and be sensitive to such pain when the desire crops up to take photos or remove an item from a property. Ask politely if you feel it is appropriate.
Each volunteer is an ambassador of our organization. We kindly ask that you act as such.
Let us know ahead of time if there is something you will need.
Wear comfortable clothes and shoes you do not mind getting dirty.
Do not be afraid to ask questions.
Check the weather and dress accordingly.
If you bring your own shovel or other equipment, make sure it is marked.
Bring sunblock.
Smiling is contagious.
Come plant with us! Take action today!
Your generosity allows us to expand our program offerings, fund community improvement projects from coast to coast, and provide the means needed to make meaningful and lasting impact in local communities across the U.S.