Planting Trees Keeps America Beautiful
The right tree, right place, right time, in the right way.
That's the philosophy of our RETREET® program.
Why trees? Simply put: Trees give us life. They provide oxygen and clean air for us to breathe. They save water and energy, and even combat climate change.
Trees are just as important in urban environments as they are in forests. They not only cool down city streets in the summer, but studies show that urban forests have a significant positive impact on city dwellers by reducing stress and anxiety.
Unfortunately, when natural disasters strike, urban trees are often destroyed. And replanting them is not usually a top priority in rebuilding efforts.
It's time to change that. And that's where RETREET comes in.
Our unique program, now over a decade strong, provides disaster relief to communities on a local, state and national level by leading volunteers in restoring decimated urban forests. As one of America's foremost community-based organizations, we understand the power of planting deep roots, both figuratively and literally. We're dedicated to expanding our restoration efforts in the coming years, working with one community at a time. We're in this together.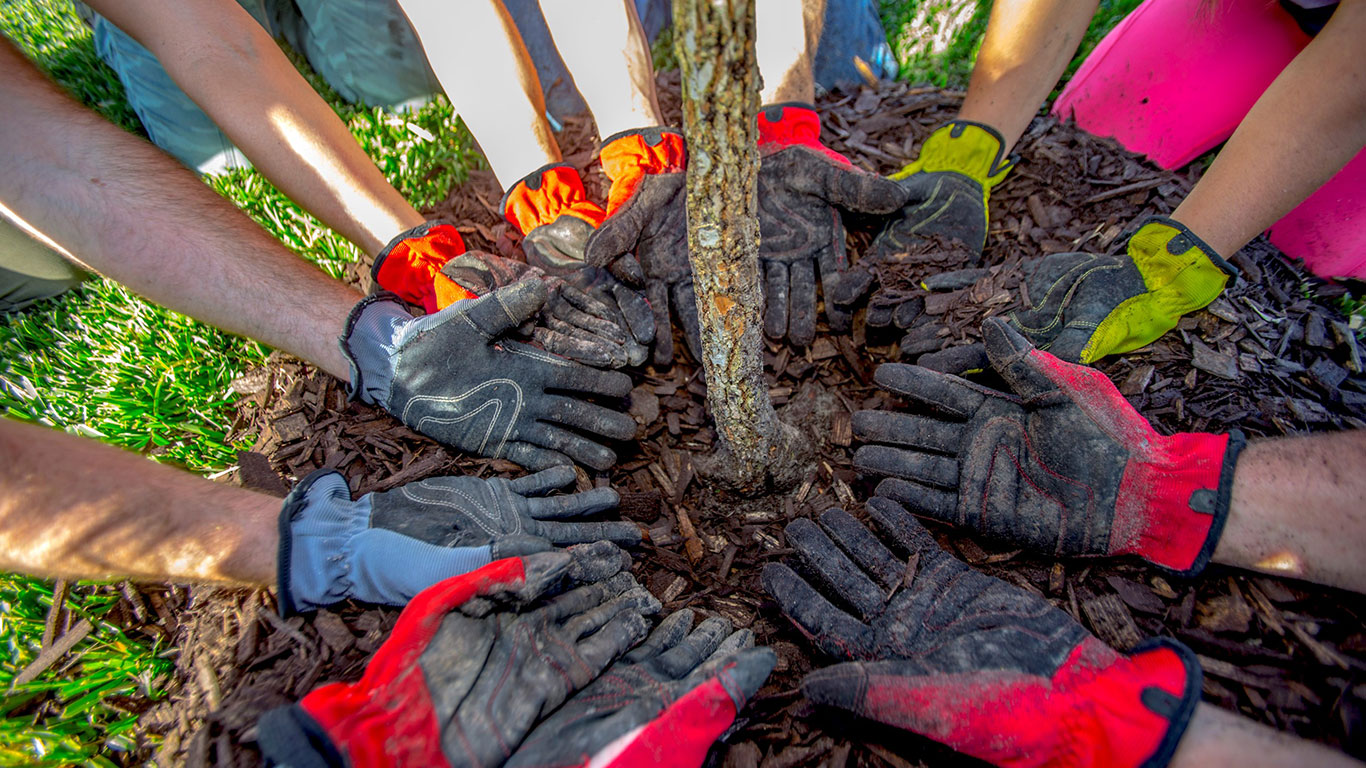 RETREET has planted over 6,000 native trees in communities across North America, thanks to the help of thousands of volunteers. And beyond that, RETREET has helped an untold number of people learn about the importance of trees in their communities.
Working Within Communities
KAB affiliates work in thousands of cities and towns across America, both big and small, bringing together local leaders and volunteers.
RETREET planting events are truly community-driven, centering local needs and engaging diverse partners to form teams of volunteers who spend a weekend planting native trees throughout neighborhoods under skilled supervision.
The right tree, right place, right time, in the right way.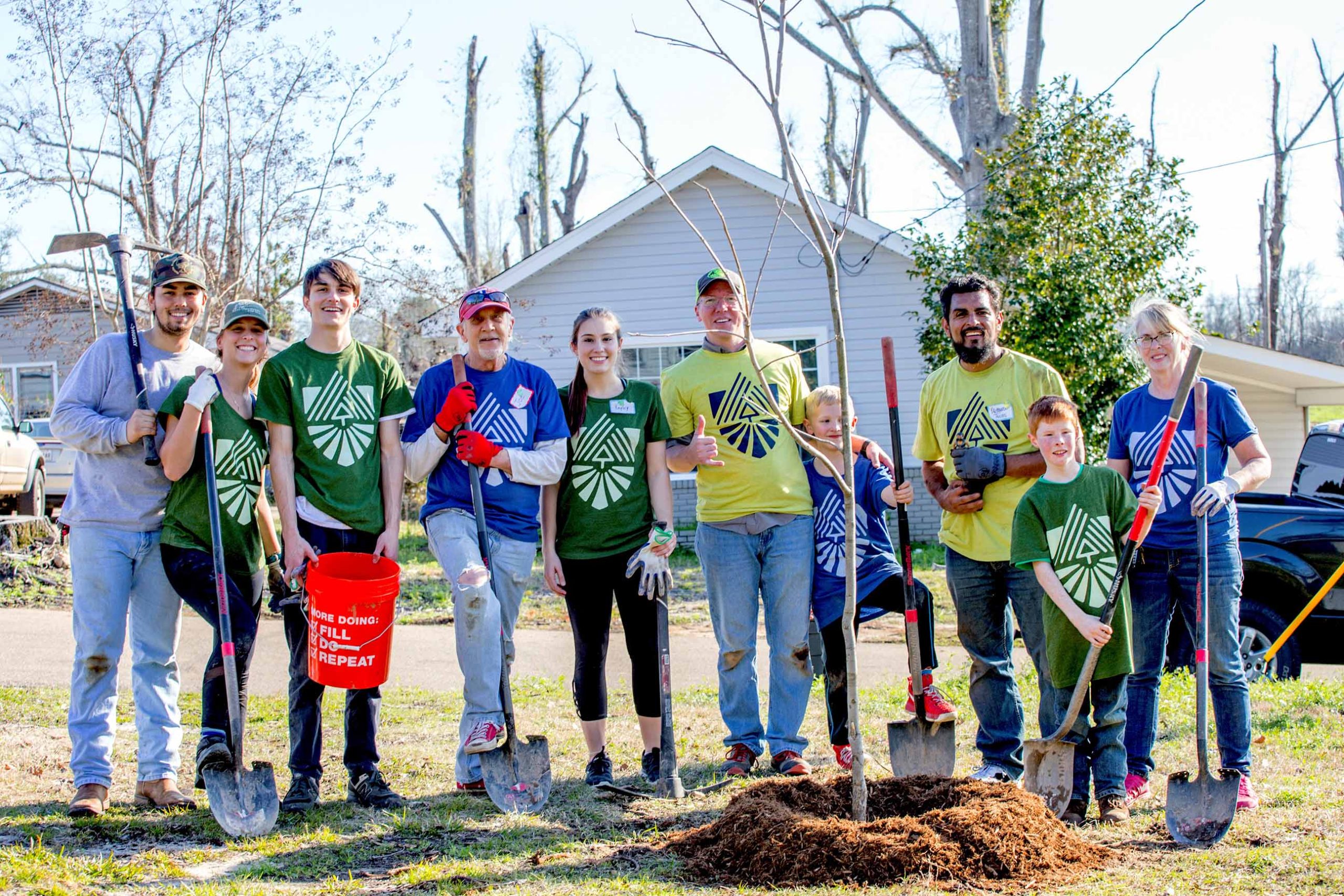 "The best time to plant a tree was 20 years ago.
The second best time is now."
– Chinese Proverb
Community Affiliates in Action
KAB is dedicated to planting trees now, for a better tomorrow. Planting trees is a practical, effective, and unique way for volunteers to help their community rebuild. And, restored communities weather new storms better, keeping neighborhoods more protected from things like flash floods, storm damage, and erosion. The impact each volunteer makes will last for generations to come.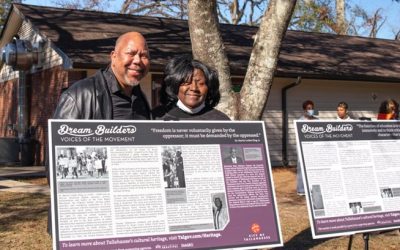 FLORIDA - The vibrant capital city of Tallahassee, FL is basking in well-deserved pride of winning a Best Neighborhood Program award from...
Educating and Organizing
at the National Level
One of the critical elements of RETREET is education. By sharing the knowledge of the importance of restoring trees and native plantings with our neighbors across the country, we grow healthier, together.
Tree planting is an enjoyable and physically engaging activity, and proper planting techniques are easily taught. This knowledge will last a lifetime, encouraging volunteers to become greater stewards of the environment.
Keep Pearland Beautiful
Tree Planting Day
Keep Pearland Beautiful (KPB) hosted a Plant a Tree Day on March 20, to launch their annual Keep America Beautiful Great American Cleanup®. The event took place at the John Hargrove Environmental Complex in Pearland, TX. Volunteers worked together to plant trees, spread mulch, and pick up litter.
"Keep Pearland Beautiful has been committed to promoting and preserving the natural beauty of our community for nearly 40 years. The work that we do takes time but has a long-lasting impact that will benefit generations to come," said Adrian Hernandez, Keep Pearland Beautiful Executive Director.
Learn more about Keep Pearland Beautiful.
In 2019, a total of 21 tornadoes ripped across Ohio's Miami Valley over Memorial Day weekend, causing destruction and damage that had never been seen before.
Following this disaster, the RETREET team came together with KAB affiliates, Keep Montogomery Beautiful and Keep Ohio Beautiful, holding a series of planting volunteer events, planting 6-9' tall native trees across the valley.
For more information on the event, please contact our affiliate.
Keep Bossier Beautiful (KBB) , located in Bossier Parish, LA, celebrated 35 years of service to their community by planting 35 trees. Seven teams of volunteers came together to plant five trees each. Each team was comprised of 5-6 volunteers, all trained to plant the Cyrpess trees – the Louisiane state tree, around the parish. KBB is one of forty Keep Louisiana Beautiful Affiliates throughout the state of Louisiana.
KAB Volunteers By The Numbers
Last year alone, over 400,000 hard-working volunteers logged more than 2.9 Million volunteer hours over the course of over 64,000 events.
What did our combined service to our communities accomplish?
 of litter, debris, and recycling collected
of streets, roads, and highways cleaned and beautified
of rivers, lakes, wetlands and shores cleaned
planted, helping restore communities
Advancing Statewide Action
The Keep America beautiful affiliate community is instrumental in our restoration work. Bring volunteers together, our impact grows every month! Since our inception in 2012, RETREET volunteers have helped restore cities in states across the US and into Canada.
Connecticut's South Norwalk Tree
Planting Gets a Boost
Along Connecticut's scenic coastline, the city of Norwalk's Norwalk Tree Advisory Committee secured an $18,500 "Restoration and Resiliency Grant" from the Keep America Beautiful foundation in April 2016, resulting in the acquisition and planting of 16 large canopy trees along the perimeter of the the popular Washington Street park. The committee, together with the help of Norwalk Community College, Keep Norwalk Beautiful and the Norwalk Department of Public Works, planted the 4.5-caliper trees.
Keep Ohio Beautiful Celebrates 150th Anniversary of Arbor Day at Great
Ohio Planting Day
Each year, Keep Ohio Beautiful celebrates Great Ohio Planting Day on Arbor Day to provide a hands-on educational program, demonstrating how to properly prepare a planting site, plant, and care for a tree. In past years, Keep Ohio Beautiful volunteers have planted more than 100 native trees at Deer Creek, East Fork and Mohican state parks. Contact Keep Ohio Beautiful for more information.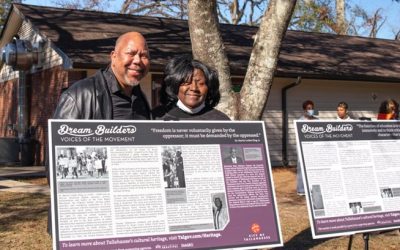 Tallahassee, FL's capital, proudly wins the Best Neighborhood Program award from Neighborhoods USA (NUSA) for its Martin Luther King Jr. Boulevard Corridor Enhancement Project.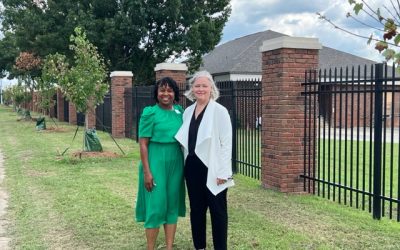 Keep Macon-Bibb Beautiful takes immense pride in its ambitious tree-planting endeavor that aims to breathe new life into the historically significant MLK corridor.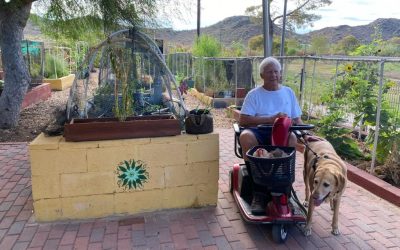 At the heart of Keep America Beautiful® (KAB) lies an unwavering commitment to creating a cleaner, greener, and more beautiful America that embraces all its citizens. For one KAB affiliate, this not only represents the core of their mission but also an aspiration to bring together all their residents, including people with disabilities, to appreciate their community.
Restoration and resiliency disaster relief programming and organizational efforts are made possible by a grant from the Better Together Fund. The Better together Fund is a program to drive large-scale social change by supporting nonprofits that come together in formal collaboration for a common purpose as a way to maximize impact.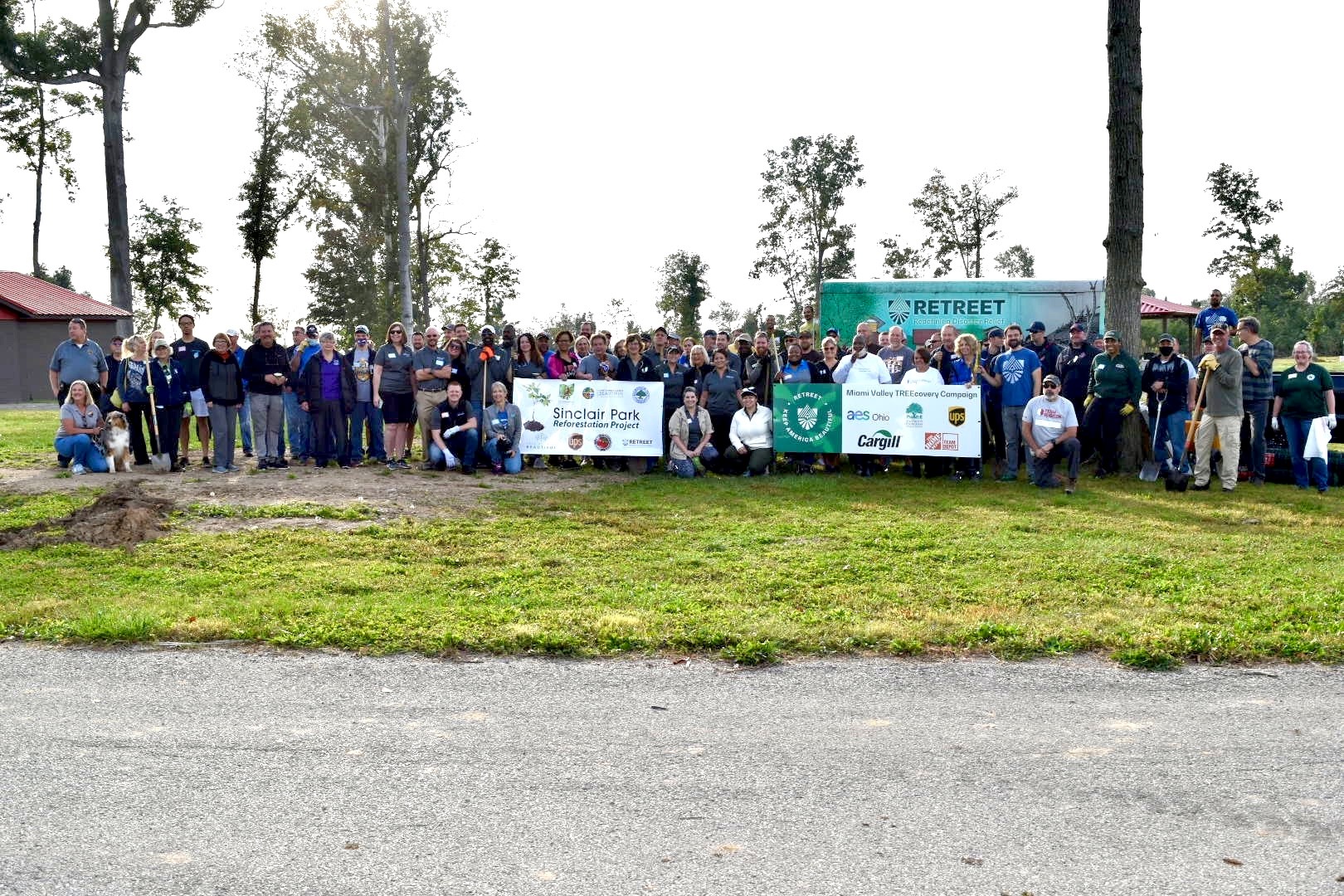 Your generosity allows us to expand our program offerings, fund community improvement projects from coast to coast, and provide the means needed to make meaningful and lasting impact in local communities across the U.S.