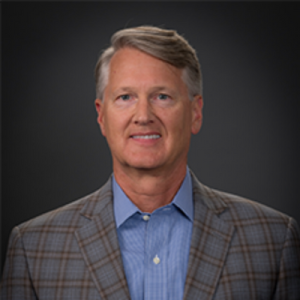 Greg Jozwiak
Chair
Greg Jozwiak is Chief Supply Chain Officer of Integrated Supply Chain for Dow. He oversees the global end-to-end supply chain including planning & scheduling, customer service, site logistics, logistics, international trade, sustainability, systems solutions, and innovation to advance Dow's strategic growth. He also co-chairs, with Dow's CIO/CDO, an executive leader team responsible for setting the strategic direction and implementing the Company Digital and End-to-End transformation.
In his role, Greg is responsible for driving an integrated end-to-end customer fulfillment experience This includes working across >150 countries delivering to >35,000 customer locations and coordinating with over 1,700 logistics service partners. Integrated Supply Chain supports Dow's market-driven, industry-leading portfolio of advanced materials, industrial intermediates, and plastics businesses. Together they deliver a broad range of differentiated technology-based products and solutions for customers in high-growth markets that include packaging, infrastructure, and consumer care.
Greg's 35 year career with Dow also includes business management leadership in the packaging, automotive and building and construction industries with product and application knowledge across plastics, elastomers, adhesives and insulation materials. Greg has experience working in business, commercial, supply chain, purchasing, joint venture, and merger acquisition & divestiture roles.
As a leader, Greg is passionate about creating an inclusive and diverse workplace throughout his global organization, modernizing the customer and employee experience with digitalization, and finding more efficient, effective and sustainable solutions to optimize supply chains.
Greg co-chairs Dow's North America Women's Innovation Network, an Employee Resource Group focused on maximizing the full potential of Dow women. He is also Chair of the Board for national Keep America Beautiful and serves as a member of the United Way of Midland County Dow executive team. Greg is the Executive liaison for Dow at Michigan State University where he collaborates on recruiting, research, and serves as a member of the executive advisory board for MSU's Axia Institute for Value Chain Innovation. Greg is also a member of Supply Chain 50, a private community for CSCOs at globally respected organizations to discover better ideas, share valuable experiences and build relationships that make a lasting impact. Additionally, he is a member of Gartner Peer Connect for CSCOs.
Greg earned a Bachelor of Science degree in Packaging Engineering from Michigan State University and certification of executive leadership from the American Graduate School of International Management.
Married with two adult children, Greg spends his spare time enjoying family, friends, fitness, sports, outdoors, travel, and supporting community improvements directly and through philanthropy.