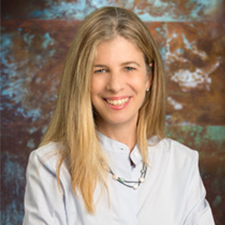 Jennifer Silberman
Jennifer Silberman 
SVP, Chief Sustainability Officer, Dollar Tree 
Jennifer leads Dollar Tree's sustainability ambitions, embedding sustainability across the company's operations, products and supply chain. A dynamic and collaborative leader with more than 25 years of global experience, Jennifer has worked with organizations spanning a range of industries, devising and sharing her passion for creating stakeholder value for business and planet. She brings that expertise as well as important thought leadership around sustainable business strategy, advocacy and stakeholder engagement.  
Prior to Dollar Tree, Jennifer was Vice President of ESG at YETI where she led the company's sustainability and diversity, equity, and inclusion (DE&I) priorities. From 2016-2019, Jennifer served as Vice President, Corporate Responsibility for Target. Under her leadership, Target released an enterprise-wide chemical strategy regarded as the most comprehensive in the retail sector; developed SBTi-approved climate goals; created Target Clean, the brand's first product standard for Essentials & Personal Care categories; and supported the implementation of the company's first sustainable and responsible sourcing and product development goals across categories. Jennifer joined Target from Hilton where she served as Chief of Staff to the President and CEO as well as the company's first Vice President of Corporate Responsibility. Ms. Silberman began her sustainability career as a consultant with APCO Worldwide working with Fortune 100 companies, NGOs, foundations, government and trade associations. 
Jennifer holds a M.A. in International Economics and Latin American Studies from The Johns Hopkins University Paul H. Nitze School of Advanced International Studies (SAIS) and a B.A. with honors in Latin American Studies from Mount Holyoke College. Half Argentine, she is a native Spanish and Portuguese speaker and fluent in French. She currently serves as board chair for GOOD Institute (Net Impact) and is a board member of Keep America Beautiful.