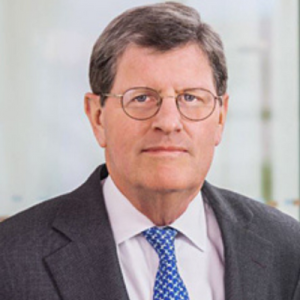 Thomas H. Tamoney Jr.
Thomas "Tom" Tamoney practices general corporate, finance and business law with an emphasis on public company matters. His primary practice areas include compliance with public company reporting responsibilities, including duties under the Sarbanes-Oxley and Dodd-Frank Acts, mergers and acquisitions and joint ventures.
His experience also includes advising corporate boards on a broad range of corporate governance matters and conducting internal investigations. Tom has handled many complex international matters with a primary focus on acquisitions and divestitures as well as general corporate and procurement transactions.
Prior to joining Day Pitney, Tom was Senior Vice President and Deputy General Counsel of PepsiCo, Inc., which he joined in 1978 after short stays at the SEC and private practice following law school. While with PepsiCo, Tom was a leader of a legal team of approximately 200 lawyers worldwide. His primary responsibilities included advising senior management and the board, securities law compliance and law department administration.
Tom oversaw a legal team that completed an $8 billion acquisition of the two largest Pepsi-Cola bottlers and a $6 billion acquisition of a large food and beverage business in Russia.