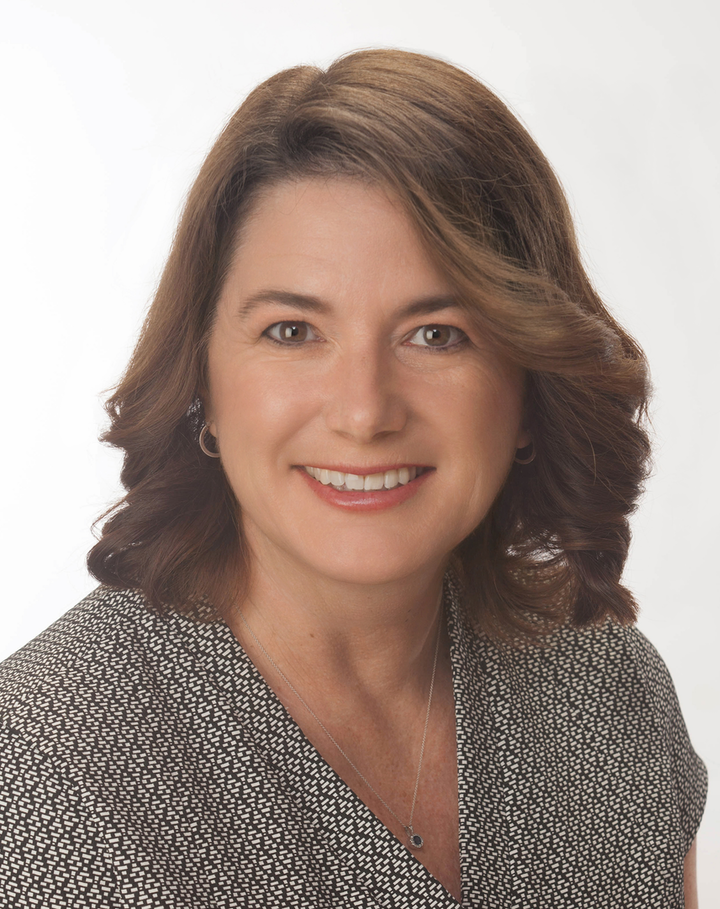 Jill Culora is Vice President of Communications at the International Bottled Water Association, which is a partner of Keep America Beautiful.
How long has the International Bottled Water Association been a partner of Keep America Beautiful, and why is the partnership important to your association?
The International Bottled Water Association (IBWA) has been a proud partner of Keep America Beautiful for four years. As an industry association, IBWA and its members greatly value the partnership we have with Keep America Beautiful and consider it a vital tool in ensuring the public is correctly informed about recycling. The work Keep America Beautiful does to help educate, inform, and inspire proper handling of empty plastic beverage bottles, including bottled water, is aligned with a goal of IBWA and its member companies: to ensure that these containers do not end up as litter or in landfills. In addition, many of our members are seeking to produce new bottles made using recycled PET plastic. This effort will reduce the amount of virgin plastic needed to make bottles in the future. We also recognize that bottled water drinkers tend to live healthy lifestyles and enjoy the outdoor public spaces that KAB and its more than 650 community-based affiliates are committed to keeping clean and green.
How does the International Bottled Water Association encourage consumers of bottled water to recycle properly?
In addition to the partnership with Keep America Beautiful, we are proactive in creating and delivering recycling and anti-littering materials (graphics, podcasts, and videos) on all of our media platforms. IBWA has been actively educating consumers about the value of recycling for many, many years. In fact, the association has well-established social media accounts on YouTube, Facebook, Twitter, Instagram, and Pinterest. Our YouTube library of 49 videos offers edu-tainment, most notably "Recycle Kitty" and the very popular "Recycling Empty Plastic Bottles." Most recently, we added a five-part series called "Recycling Rex," which sees our comical street reporter devote his post-Jurassic existence to educating college students about the importance of recycling. IBWA also established a pro-recycling initiative—"Put It In The Bin"— to harness the social media reach of partner organizations that share our goal of educating consumers about the importance of always putting recyclables in the bin. Additionally, IBWA runs paid social media campaigns bi-annually on Facebook and Instagram that focus on recycling issues, such as contamination, proper disposal (empty, with caps on, into the recycling bin), and the need for more recycling access in public spaces.
What does data say about bottled water drinkers and their likeliness to recycle?
Bottled water products have always been packaged in 100-percent recyclable plastic containers––including the caps. The most prevalent plastic bottled water container, 16.9-ounce (half-liter) individual size, is made from polyethylene terephthalate (PET), which has the resin code #1. This type of plastic is the most widely recycled plastic in the world. We do know that bottled water drinkers, generally, do a better job at recycling. Of all the PET drink containers recycled though curbside collection systems, bottled water containers make up approximately 55 percent. This compares to soda containers which make up less than 15 percent.
Another frequently used plastic for food and beverage containers is high density polyethylene (HDPE), which is used to make 1- and 2.5-gallon jugs and has the resin code #2. The 3- and 5-gallon bottles of water are packaged in either PET or polycarbonate (PC) containers, which carry the resin code #7. These larger containers are typically returned to the bottler and refilled many times before they are recycled.
Very importantly, even though bottled water consumption continues to grow, the overall amount of plastic used in our containers has decreased due to our industry's light-weighting of plastic bottled water bottles and a consumer shift in consumption away from soda and fruit drinks to water. Soft drinks and other sugary beverage containers use more plastic than water bottles because they need to have thicker plastic due to their carbonation and/or bottling processes. In fact, 66 percent of the growth in bottled water sales (from 2006 to 2019) has come from people making this switch. This has amounted to 73 million pounds of PET plastic resin being saved in 2019 alone from people increasingly reaching for a bottle of water instead of soda and fruit drinks. The reason is that weighing, on average, 23.9 grams, soda and juice containers use 142 percent more plastic than bottled water containers, which, on average, weigh just 9.25 grams, with many weighing as little as 7.5 grams. The concept of reduce, reuse, and recycle is part of a circular economy, which minimizes waste and makes the most of existing resources. In other words: it keeps valuable materials, such as recycled PET plastic, in use so that they can be used over and over again. When consumers remember to recycle that bottled water container (which they should always do), they lower their personal environmental footprint even more!
What is IBWA's message to bottled water drinkers?
Sometimes we hear of bottled water being packaged in "single-use" plastic containers. Bottled water containers are 100 percent recyclable. That means that the plastic can be repurposed to make new beverage bottles or products. In addition, PET plastic bottled water containers are the most recognized by consumers as being recyclable and is likely why they are the most recycled containers in curbside recycling programs in the U.S. This fact is an important distinction. Like used cardboard or cans, used PET plastic bottles are collected through curbside collection systems, drop-off recycling programs, and/or bottle redemption centers. rPET can be used to make new bottles, just like the way virgin PET is used, except rPET has a much lower environmental footprint.
Empty bottled water containers, including the caps (when attached to the bottle), should always be placed in a recycling bin. By collecting these bottles and reusing the plastic to make new containers, less virgin plastic is needed in the marketplace. This concept is part of what makes a circular economy: minimizing waste and making the most of existing resources.
Here are some additional tips:
Shop wisely. Buy products that are packaged in 100 percent recyclable containers and packaging.
Purchase items that include recycled materials.
Make a pledge to always recycle all your recyclable plastic food and beverage containers.
Tell your friends about your pledge and encourage them to join you.
Spread the word using these social media hashtags: #EndPlasticPollution #BuyRecyclablePackaging #AlwaysRecycle.
This post was written as part of a paid partnership with Keep America Beautiful and International Bottled Water Association.