Improve Recycling
Recycling is one of the easiest and most important ways you can stand up for the environment.
The average American generates 4.48 pounds of trash per day, adding to the 262 million tons of trash the United States accumulates per year. American communities recycled and composted nearly 35% of municipal solid waste in 2015, diverting 91 million tons from turning into trash according to the U.S. EPA.
But… about 25% of what we try to recycle is too contaminated to go anywhere but the landfill, which is up from about 7% a decade ago. So it's important not to recycle but for all of us to maintain good recycling habits.
By educating and engaging individuals to recycle more of the right things the right way—at home, at work and on-the-go, we can help make recycling more economically viable, creating jobs and providing recyclables to manufacture new products and packaging, while continuing to reap greater environmental and community benefits.
LEARN ABOUT AMERiCA RECYCLES DAY!
GOOD RECYCLING HABITS AT HOME
Improving your recycling habits is actually quite easy to do. You can start with these 3 tips from a 30-year waste-management professional:
Look up your local recycling requirements – You want to know where and what you can recycle in your local area – regulations change wildly from state to state and city to city. You can look up local recycling information here.
Keep it simple – Start with the basics: bottles, cans, paper, metal, and plastic. Things like film plastic (grocery bags or dry cleaning bags) tend to require a special recycling process and attempting to recycle them at the curb can create huge problems at the recycling center. Follow common household recycling products on their journey to their new life!
Do not bag your recycling – For the same reason that you don't want to recycle grocery bags at the curb, attempting to use trash bags for your recycling runs the risk of gumming up the sorting machinery and potentially sabotaging the entire process. Know your local do's and don'ts to keep things flowing properly.
Activities at planned recycling events include removing litter and debris from roadsides, highways, shorelines, and waterways; planting trees, flowers, and gardens; and cleaning and restoring nature trails, recreation areas, and playgrounds.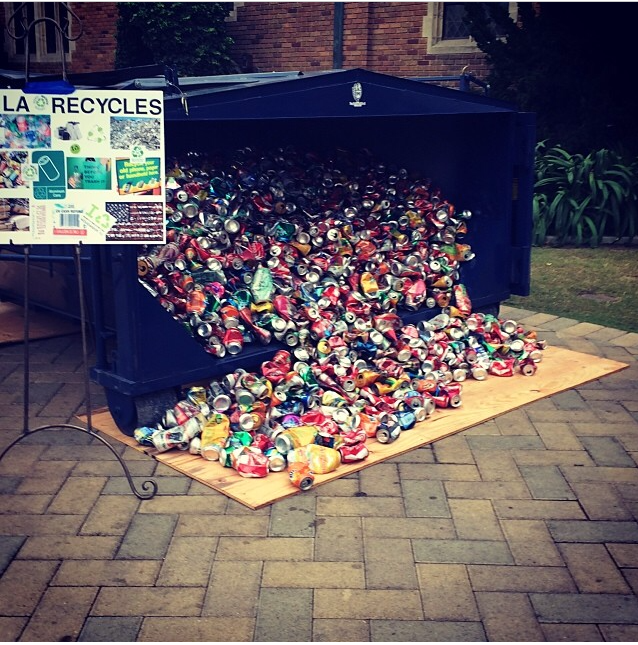 RECYCLE AT WORK
We tend to spend most of our time (and generate a healthy amount of trash) at work. Recycling at work can drastically decrease the amount of waste created when conducting business.
Keep America Beautiful runs the "Recycling at work" program, a voluntary national effort to increase recycling in the workplace. The program offers businesses a 10-step action plan, discounts on recycling bins, and other valuable tools to start and expand a workplace recycling program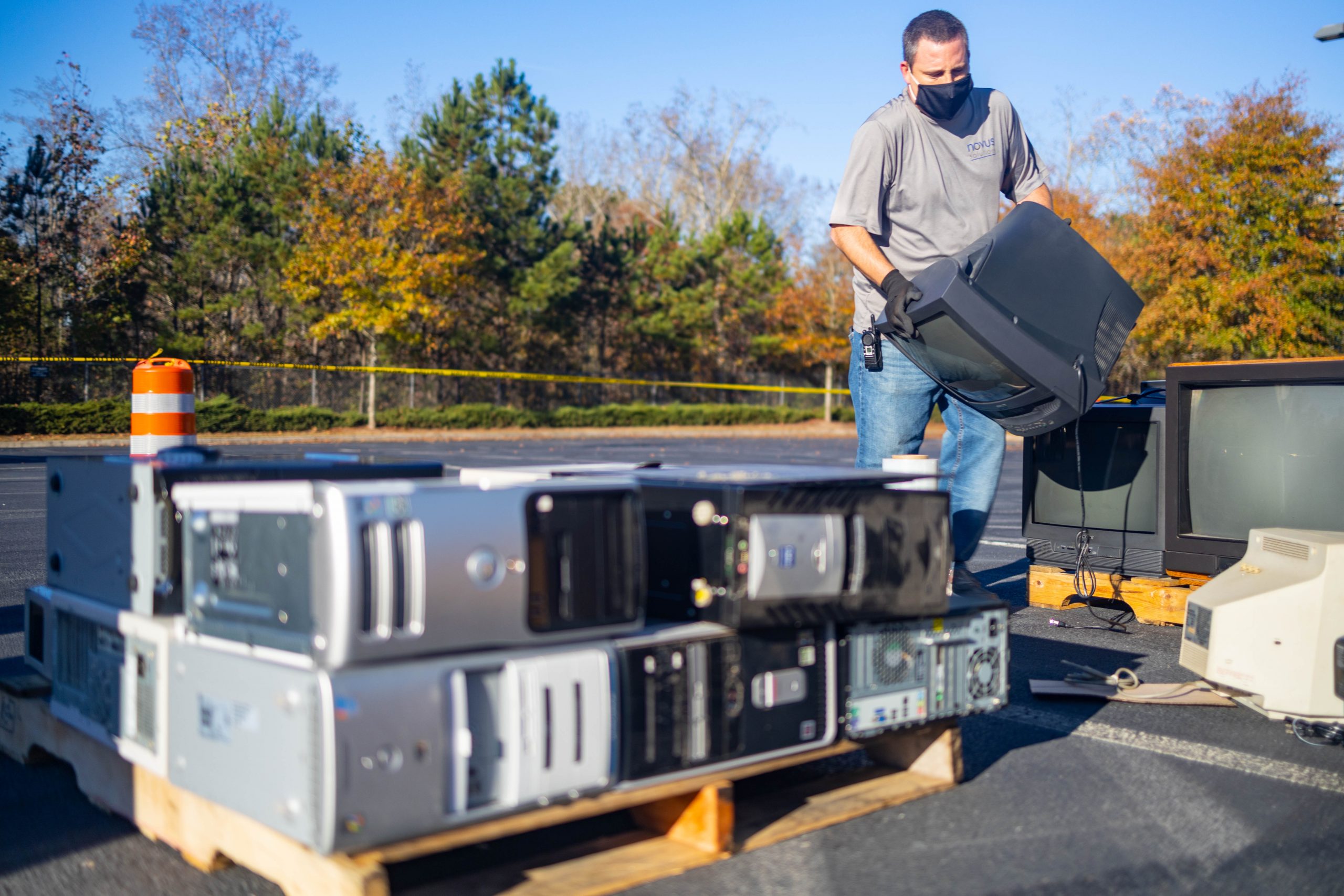 RECYCLE WITH YOUR COMMUNITY
Get your friends and family to join the party! Join an event near you.
Take The #BERECYCLED PLEDGE
Over 100,000 people have taken the #BERECYCLED PLEDGE. They've committed to taking actions in their home, communities and workplaces. KAB provides the education and tools kits that help pledge-takers take action.
Need some resources?
Are you looking for a recycling toolkit to help get started? The KAB team has free resources for you to use and share.
Download our latest toolkit now.
America Recycles Day®
Our national event is celebrated every November 15, bringing awareness, appreciation and renewed commitment to recycling in the United States! Learn how you can be part of this national day of service and action. 
recycle with your country
You can take action every day to recycle right, but come November each year, Keep America Beautiful, our national affiliates and corporate partners commit to getting out into our communities and recycling.
Where do I go to find out where to
recycle something?
We are here to help you figure out when, where, and how to recycle in your community. Visit our Resource page. Our sister website, www.berecycled.org can also direct you to different recycling resources, where you can enter the item type and/or your zip code to find the nearest recycling facility.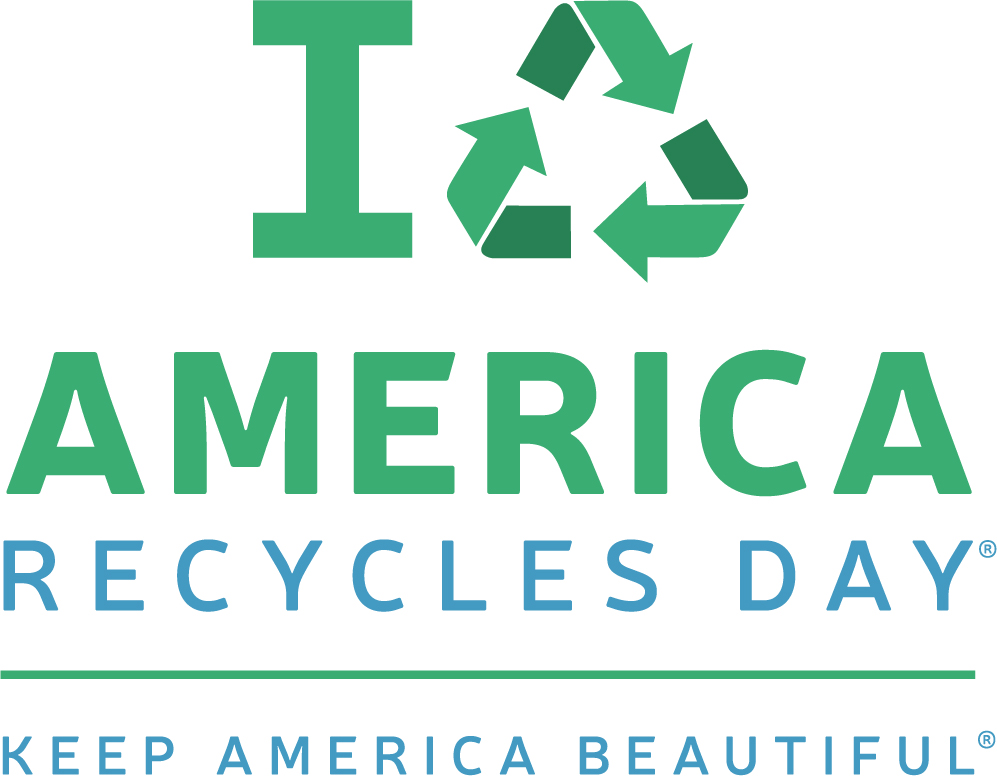 Your generosity allows us to expand our program offerings, fund community improvement projects from coast to coast, and provide the means needed to make meaningful and lasting impact in local communities across the U.S.