In order to achieve our outcomes, moonshot, and ultimately our impact goal that

Everyone in America Lives in a Beautiful Community, a range of other work needs to take place to support our success.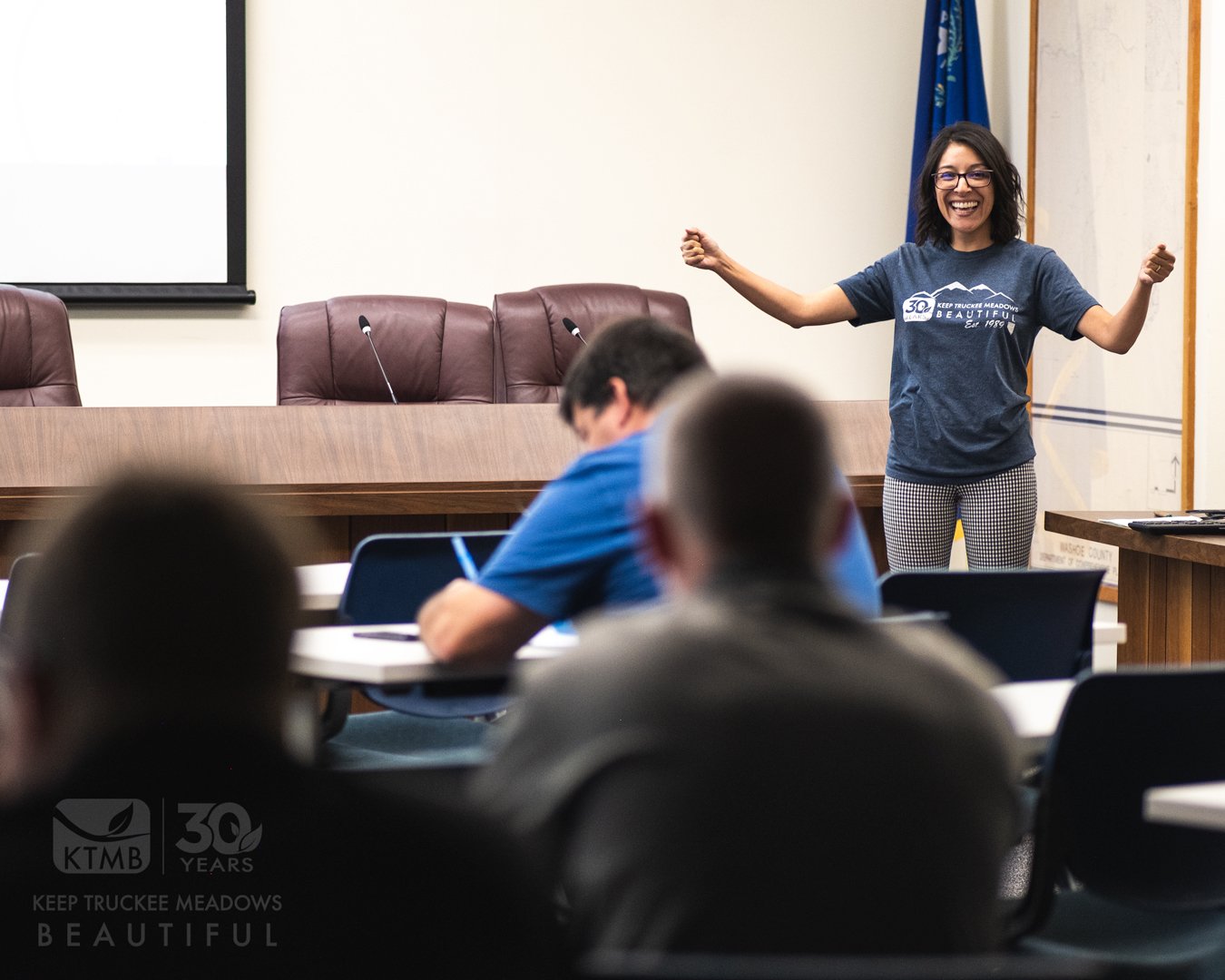 Public Education and Awareness
A commitment to public education and awareness is at the heart of the Keep America Beautiful legacy. By inspiring more people in more places to value and protect their beautiful public spaces, we are laying the foundation for resilient communities. Education plays a pivotal role as Keep America Beautiful seeks to engage with new, more diverse audiences.
At the national level and in target community programming, we will continue our work to inform and educate individuals about the dangers of litter and littering, ending waste, and taking care of their communities. At the deeper individual level, our education programming will be dispersed across our initiatives to ensure that all participants complete the program or engagement either with the knowledge of how that work is helping to build more beautiful communities or having developed greater capacity for carrying the work forward themselves.
Keep America Beautiful will provide:
Education resources to support all our programs and initiatives
Public Service Announcements
Social Media Content
Traditional Media Content
PR and Communications
Diversity, Equity and Inclusion
As the largest community improvement organization in the United States, with affiliate organizations in hundreds of diverse neighborhoods across the country, Keep America Beautiful confirms our belief that a beautiful America is not only clean and green but also an environment where empathy and justice guide us all. We believe a beautiful America is made up of proud communities and unique, interconnected people – and that diversity, inclusion, compassion, caring, equity, and justice are tenets of a better society for everyone.
Our Diversity, Equity, and Inclusion Statements
Mission – For Keep America Beautiful, diversity and inclusion mean recognizing and appreciating everyone's uniqueness and treating individuals with equity and integrity.
Goal – Keep America Beautiful aims to create a welcoming work environment where individuals can thrive, contribute, and be respected in their perspectives, without bias.
Vision – Protecting and celebrating organizational diversity and accepting the uniqueness of our communities as strengths. Keep America Beautiful commits to creating a team that is greater than the sum of its multiple parts and provides fertile and fruitful ground for educational, creative, and social progress.
Keep America Beautiful will:
Focus on giving grant funding to organizations with diverse and inclusive programming.
Review our inclusion of incarcerated and community service workers in our programming. Create a model that recognizes and rewards the value these workers bring to KAB.
Strive for diverse representation among the Keep America Beautiful staff and board of directors and inform our affiliate organizations of the value in doing the same.
Increase the number of affiliate organizations representing diverse communities, including tribal nations.
Require hiring managers to recruit diverse candidate slates for all positions.
Ensure diverse representation in all of our materials and media.
Support the initiatives, needs, and concerns of the DE&I committees representing staff and affiliates.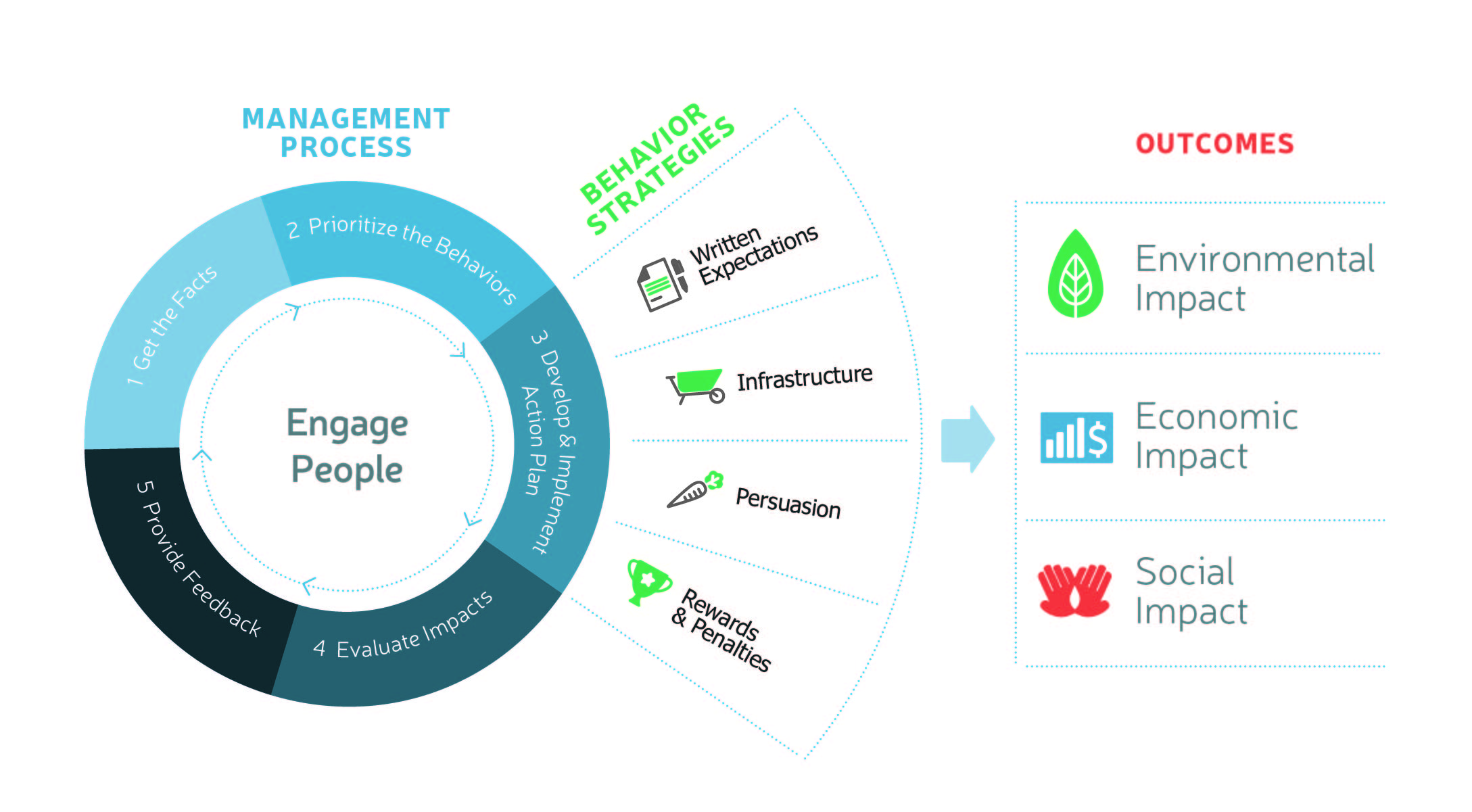 The Keep America Beautiful Model for Change
Academically developed with decades of validation in the field, our Model for Change engages people at every step and results in sustainable change for the greater good. The model is an integrated approach to community restoration and resiliency, mobilizing residents to create sustainability.
It provides a step-by-step approach for changing individual behaviors and it applies across all of our work in Community Restoration and Resiliency. As with education, it should be included as a component of all of our programs and initiatives and, where possible, tracked with participants to ensure that they are acquiring the knowledge, skills, or abilities that are necessary to drive the desired impact of the program.
Technology and Innovation
The work to engage millions more individuals and hundreds more affiliates in this collective impact movement requires a shift in how we work and the infrastructure to enable that work. The systemic change that we seek to create must be supported by advanced technology systems. We must build automated cultivation journeys that engage individuals on the issues for which they have a passion and not generic messaging about all of our work. We must create online communities where our stakeholders (individuals, affiliates, and tri-sector partners) can gather, gain the expertise that they need to help us deliver on our impact promise, communicate with their peers around their shared activities, and track the impact that they are having and how to drive even greater impact.
The promise of technology for helping us achieve our impact goes beyond how we engage our stakeholders. Multiple technologies (e.g., remote sensing, advanced mapping, and artificial intelligence) have the potential to transform the scale at which we clean and green communities. As these technologies mature, we will partner with organizations with proven capacity to implement these technologies at the scale appropriate to support our movement and deliver measurable impact.
As the backbone organization in this movement, it is the responsibility of Keep America Beautiful to build, maintain, and support these advanced technologies and make them available across the network.
At Keep America Beautiful we are committed to beautiful, resilient communities, and that compels us to deploy technology, to innovate, and to share the love with thousands of social media users. That commitment leads us to invest in our network—including staff, training, and the tools that will make a difference.
Keep America Beautiful will:
Develop backbone technology infrastructure for the network
Build relationships with technology partners who will help our network do more to ensure our work has impact and that we are accountable to ourselves, our partners and, our funders.
Invest in technology that will enable us to communicate effectively with our network and share ideas and best practices.
Build online communities for our partners to engage, learn, and track their own impact and the impact of our movement
The Bottom Line
Technology and Innovation
Tri-sector Partnerships and Shared Responsibility
From the day in 1953 when Keep America Beautiful was conceived, we have lived and breathed by the tri-sector partnership model. We believe in a shared responsibility and change will only occur if everyone has a seat at the table. It is only through this proven model that we will be able to improve communities at scale.
Keep America Beautiful will:
Develop meaningful private sector partnerships to build programs, tools, resources, and projects that improve, restore, and build resilient communities.
Work with the government at the national, state, and local level with and through our affiliate network.
Partner with a diverse range of nonprofit organizations where there is value in working together to create greater impact and improve the lives of those we exist to serve.
Review and assess the affiliate network structure to determine the most effective model for impact.
Climate Action
The climate action of Keep America Beautiful is rooted in the steps that we take every day in the communities that we touch. Ending litter and waste has a deep measurable impact on carbon reduction and planting trees and greenspaces not only sequesters carbon but also reduces the negative impacts of warming in our communities (e.g., reducing heat islands). What distinguishes the climate action work of Keep America Beautiful is that we are addressing this global challenge at both the individual level and in the communities in which people live. We have long known that climate change is too diffuse a problem for many individuals to take action. We are reaching people in their own communities with work that is necessary for their communities outside of the dangers of climate change. Moreover, both with our current scale of communities and lives touched and our moonshot goal of doubling our reach, Keep America Beautiful is uniquely positioned to address climate change at a measurable scale. With our movement, we literally can move the needle on carbon emissions and sequestration.
Keep America Beautiful will:
Measure and track reductions and sequestration of carbon emissions as an integral part of our work to clean and green communities.
Make climate action part of the education materials that complement each of our programs and initiatives.
Explore the demand in our communities for programs and initiatives aimed at climate change prevention, resiliency, and mitigation.
Design proposed programs or initiatives to have a measurable impact on the climate behavior of participants or on greenhouse gas emissions more generally.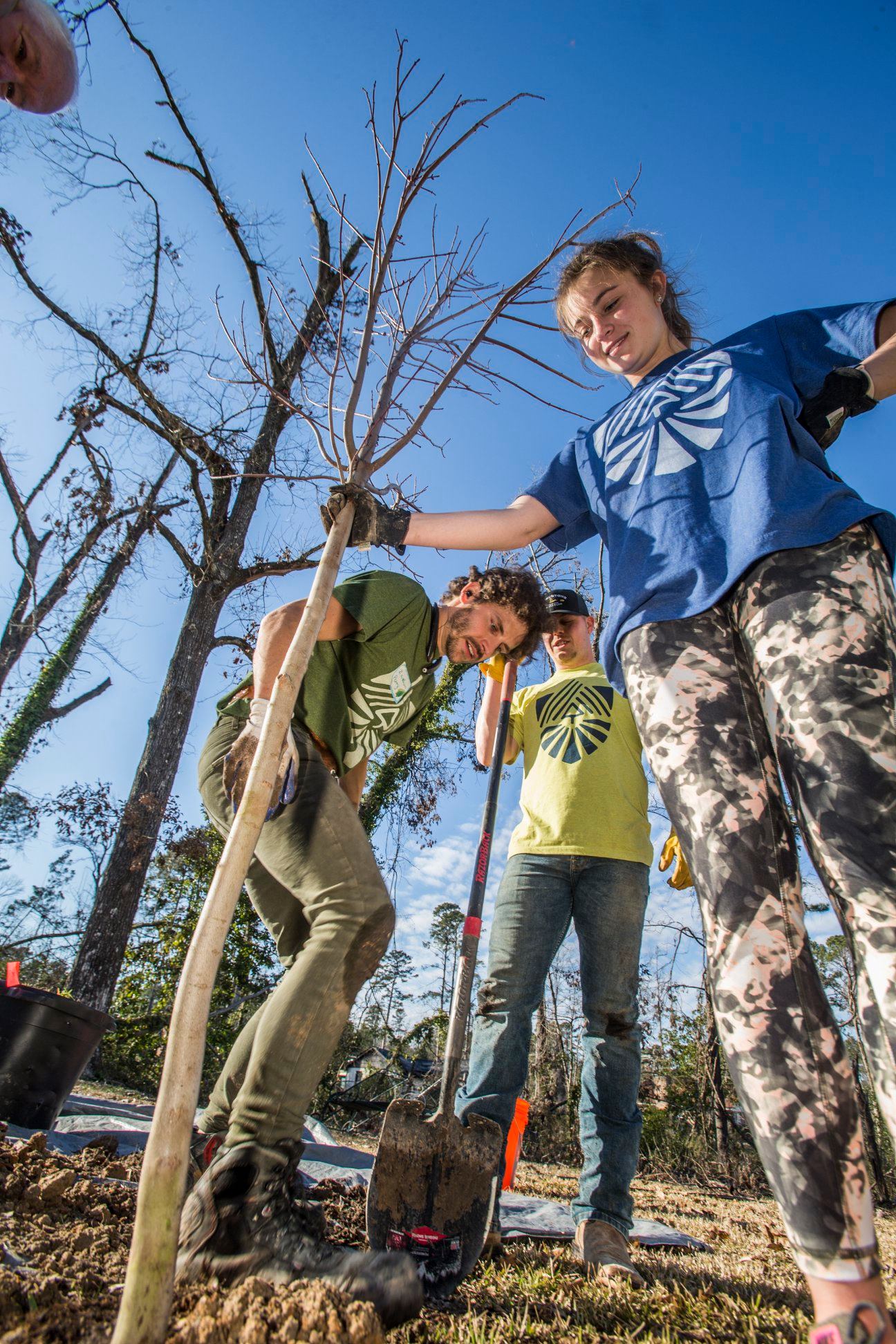 Data-driven Expertise and Thought Leadership
Keep America Beautiful has conducted research for over 50 years and is the leading authority on how we can end litter and littering behavior and create beautiful communities for all. We have supported the research that is the foundation for changing behaviors (see the Model for Change above) and we have disseminated the work broadly. Yet, there is far more to be done!
Our work has helped to shift public attitudes on littering at a national and global level, but we still have many individuals and communities to reach if we are to change behavior and make these communities more beautiful places for everyone. We will continue litter research that helps inform how to influence behavior more effectively and, furthermore, we will work with our affiliate communities to develop better longitudinal and quantitative tracking methods so that we can evaluate the real impact that our programs are having on the ground in our communities. In practice, this means revising our Community Appearance and Litter Indices and the methods that underlie them in order to make them more impact focused and relevant for the 21st Century.
Our data expertise and learning are deeply integrated with technology innovations (see above). By creating a shared measurement framework and the shared data platform to support that framework, we can more effectively monitor and evaluate our initiatives, and continuously improve them to drive greater impact. At both the national level and at the community level, our stakeholders need access to the data and knowledge to make their programs more effective and their communities more beautiful. As the backbone organization in this movement, it is the responsibility of Keep America Beautiful to build, maintain, and support data technology and infrastructure so that our stakeholders can drive impact sustainably across the network.
Keep America Beautiful will:
Use the results of our national Litter Study to examine where challenges still exist, shed light on where we have made improvements, and determine how we should partner with public, private, and social sector resources to keep America clean, green, and litter-free.
Utilize these research insights to guide the development of new tools and resources to instill positive behaviors around waste disposal and strengthen the bond people have with their communities.
Continue to improve in the collection and management of our data to tell the story of our network's impact and success.
Develop, maintain, and make available to the network the data and learning infrastructure necessary to create sustainable impact.