STAMFORD, Conn. (July 12, 2023) – Keep America Beautiful® is proud to announce our next Affiliate of the Month. In this KAB initiative, we feature the great work being done in our network of 700 certified affiliates. Our Affiliate of the Month for July 2023 is Keep Gwinnett Clean & Beautiful (GCB).
Keep Gwinnett Clean & Beautiful is being recognized for the Innovation Award they received from KAB in 2021. The Keep America Beautiful® Innovation Award salutes affiliates that have created innovative partnerships and programs to further the mission of Keep America Beautiful®.
Q&A with Keep Gwinnett Clean & Beautiful
Executive Director Schelly Marlatt:
How long have you been involved with Keep Gwinnett Clean & Beautiful (GCB) and what role(s) have you held?
Schelly: I used to volunteer as a child, but officially on the payroll, I joined the GCB back in 2007. I served as the Community Outreach and Human Resources Manager until 2009. 
When did you take on the Executive Director role?
Schelly: I assumed the role of Executive Director of GCB back in 2016. I'm dedicated to providing a safe and sustainable community which is free of litter, graffiti, and blight. And, to attract an up-and-coming generation of people, businesses, and organizations to the county that we love.  
It all came about in 2010, I joined Gwinnett County, and I managed the solid waste division. So, this was a natural step for me to take over the helm.  
When did your passion for the environment and environmental stewardship begin?
Schelly: I don't remember when it started for me, but as a lifelong resident of Gwinnett County, I'm passionate about people and community. I credit my parents for instilling the value of engagement and service in the place where I live, work, and play. I've always been engaged in giving back to the community in general. At an early age I volunteered for several organizations, including Gwinnett Clean & Beautiful. I've always disliked seeing litter on the roads. I've always disliked seeing illegal dumping. Back as a young person I didn't really see graffiti or I didn't really pay much attention to it, but more of the litter and illegal dumping. So, I guess I've always been passionate about it.  
You received a Keep America Beautiful Innovation award in 2021. Tell us about this project.
Schelly: Back in March of 2022, we hosted an event called "Connecting People and Places: A Community Conversation About Litter". It was truly the first of its kind. It was a hybrid, in-person, and national virtual event that featured interactive discussions to engage citizens and industry experts in a facilitated conversation with professional moderators, aiming to address and prevent littering in our community. We hosted almost 100 people in person, and over one-thousand virtual attendees from across the United States, and even in Canada.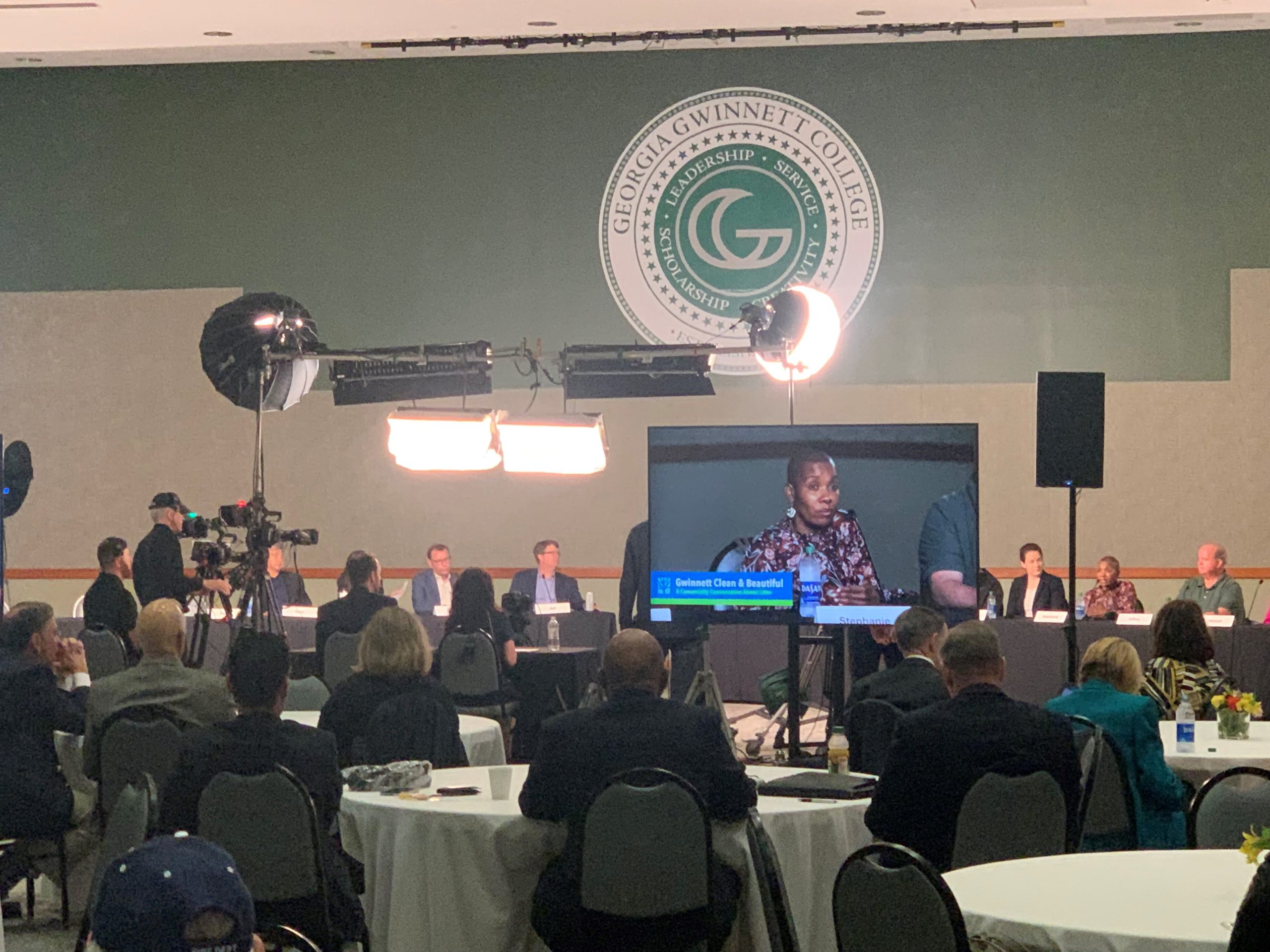 What are some other things you and your staff are proud of?
Schelly: Gosh, how much time do you have? For those who may not know, Gwinnett Clean & Beautiful's mission is to connect people and resources for a sustainable Gwinnett. Make no mistake, my work as Executive Director isn't done alone. GCB is backed by a deeply dedicated team and citizen's advisory board that consists of the county's most admired and influential leaders. In addition to that, the GCB team is exceptional. Each member truly brings something unique to the success of our organization. So, with our mission, we exist to create a community where everyone – individuals, families, organizations, small businesses, larger corporations, institutions, and municipalities – can take greater responsibility to improve our water, land, and air, as well as the people who live here. 
At GCB, we are never afraid to get our hands dirty. While you can find my team and I along the roadways and riverbanks picking up litter, it's just a small fraction of what our organization is all about.  
One of the big programs we are mostly proud of is our Green and Healthy Schools' Program. It's a 25-year partnership with Gwinnett County Public Schools that provides integrated environmental education that incorporates application through science, AKS, problem solving, civic skills, and greener career pathways. So, out of that program we host two big events a year. We have a fall kick-off and the spring meeting, which has almost 100 teachers at each of those meetings, to provide them with resources and education that they can take back into their classrooms, put them into lesson plans, and share with their students.  
Two of the successful programs that are part of the Green and Healthy Schools Program include our Food Waste Warriors Program, which fights food insecurity and food waste, and then the Compost Connectors Program, which is a spin-off from the Food Waste Warriors. Elementary and middle schools take their cafeteria food scraps, turning them into compost which is then put back into the learning gardens on the school campuses.  
And then, on top of that, we have a Green Youth Advisory Council. That's a unique hands-on opportunity for a high school student from diverse backgrounds to participate in an environmental and sustainability service learning and leadership development program. 
Tell us about the staff and volunteers at Gwinnett Clean & Beautiful
Schelly: Oh my gosh, my staff is absolutely AMAZING! I couldn't be more proud to lead a team of individuals. As the phrase goes, "It takes a village," and words couldn't be truer. It takes many people with different qualities, skills, and values from all walks of life to make our community great. The GCB team consists of two program coordinators, a resource and marketing coordinator, a full-time educator that is in the schools, and a part-time person who's really what I call a "Jill" of all trades. They are absolutely amazing, and I could not do the work that I do without their enthusiasm and dedication to the organization and to Gwinnett County. I have the dream team, I truly do.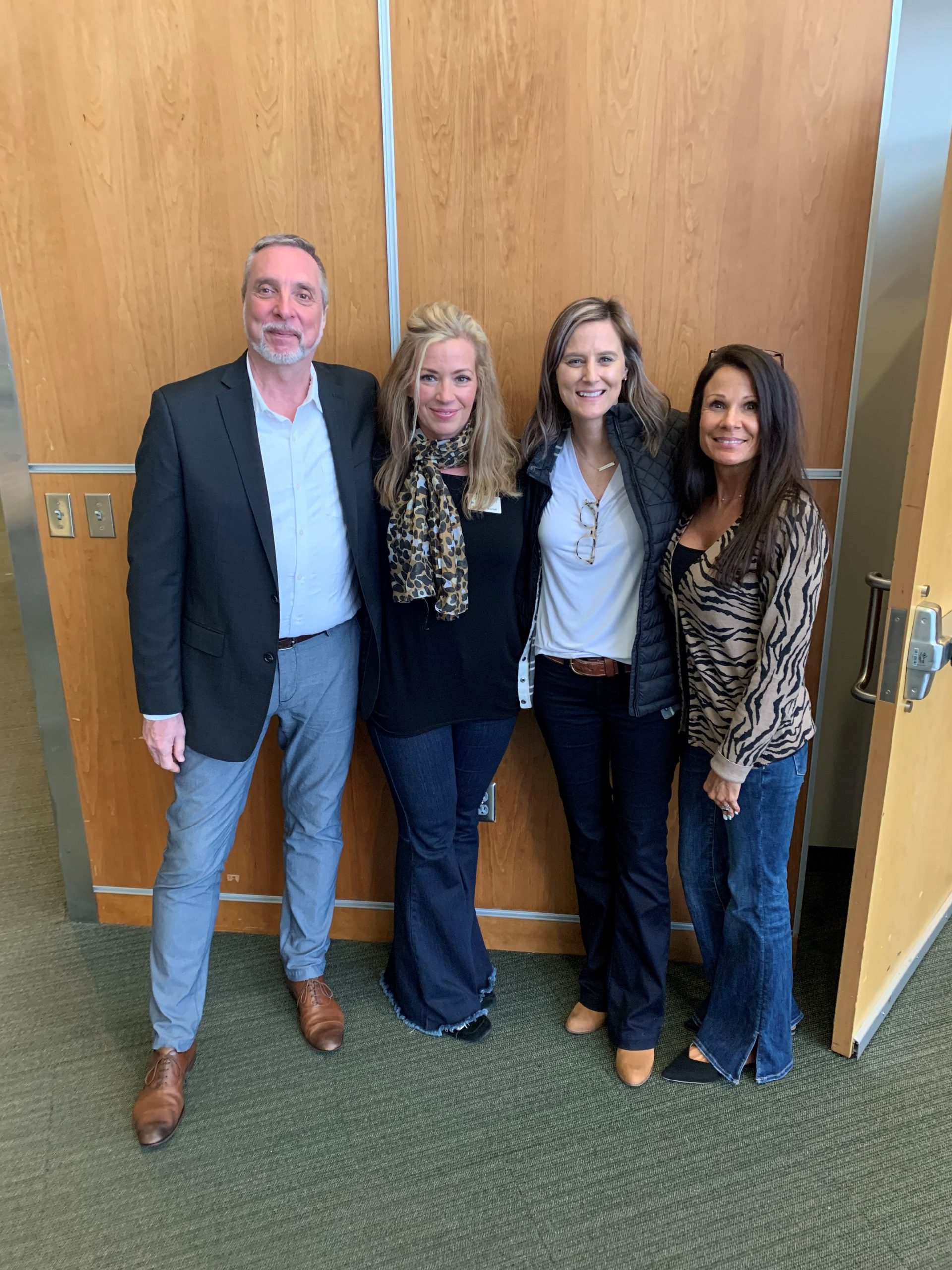 About
Gwinnett Clean & Beautiful

:

Gwinnett Clean & Beautiful Services, Inc. (GC&B) is a Keep America Beautiful affiliate and award-winning 501(c)(3) charitable organization. It boasts an expansive community-based network dedicated to finding long-term solutions to environmental and quality-of-life issues through individual action. The organization is guided by a Citizens Advisory Board that represents all sectors of the Gwinnett County community. A nationally recognized leader in creating cleaner, greener, and more livable communities throughout Gwinnett, GC&B involves more than 100,000 volunteers annually to clean and restore public places, recycle more, protect watersheds and develop the next generation of environmental stewards. To learn more about Gwinnett Clean & Beautiful and its mission of "Connecting People and Resources for a Sustainable Gwinnett," please visit www.GwinnettCB.org
About
Keep America Beautiful®

:

Keep America Beautiful®, the nation's leading community improvement nonprofit organization, inspires and educates people to take action every day to improve and beautify their community environment. Established in 1953, Keep America Beautiful® strives to End Littering, Improve Recycling, and Beautify America's Communities. We believe everyone has a right to live in a clean, green, and beautiful community, and shares a responsibility to contribute to that vision. The organization is driven by the work and passion of 700 Keep America Beautiful® affiliates, millions of volunteers, and the collaborative support of corporate partners, social and civic service organizations, academia, municipalities, elected officials, and individuals. Join us on Facebook, Instagram, Twitter, Linkedin, and YouTube. Donate and take action at kab.org.

MEDIA CONTACTS:

McCall Vrydaghs

Keep America Beautiful®