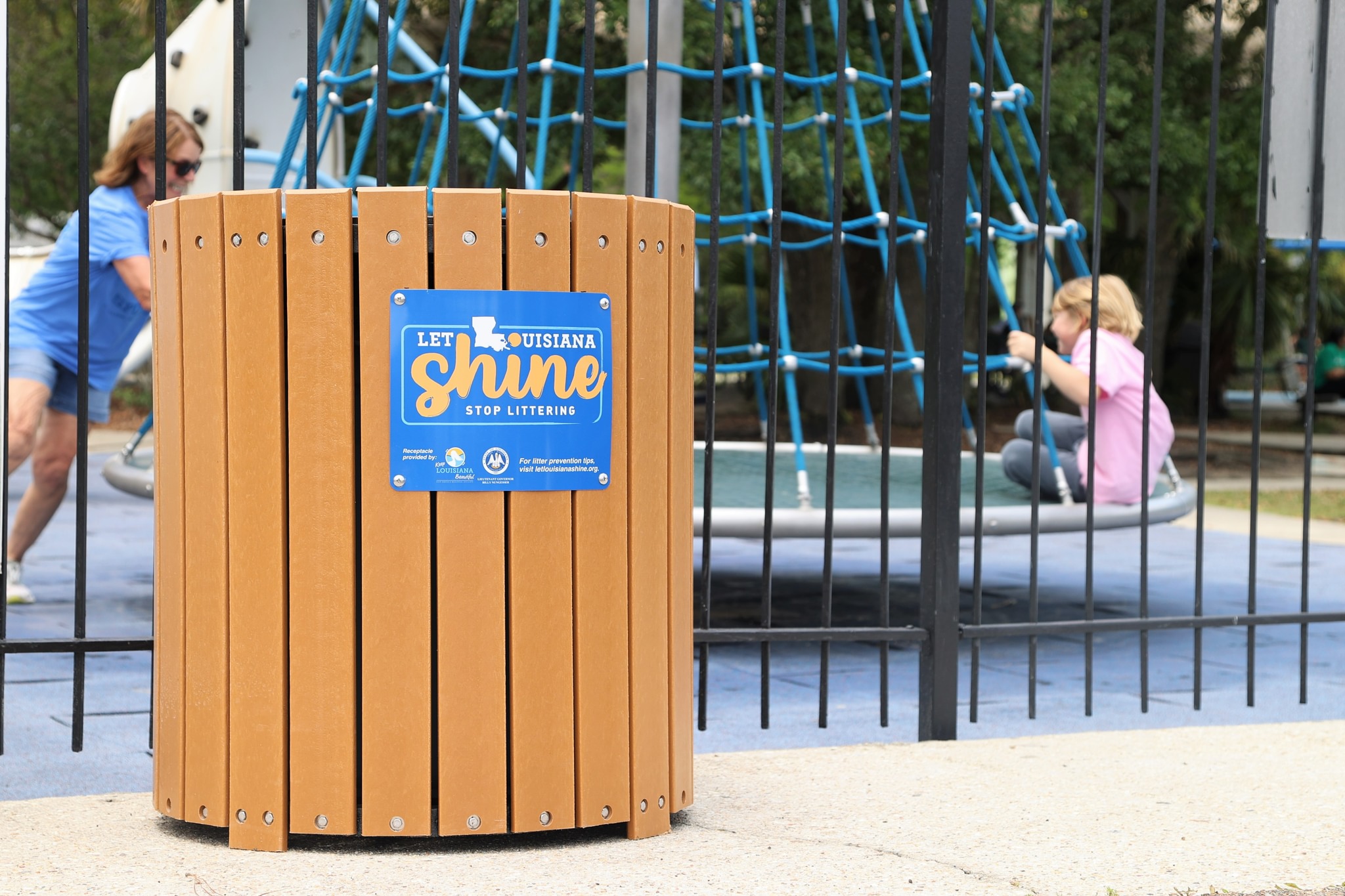 STAMFORD, CT – Keep America Beautiful® (KAB) celebrates Keep Louisiana Beautiful (KLB) for their exceptional achievements and transformative impact during the last two years. With dedicated efforts and unwavering commitment, KLB has played a pivotal role in making Louisiana a cleaner, greener, and more beautiful state for its citizens and visitors. 
According to KLB, between 2022 and 2023, the organization has "experienced monumental growth and success," attributed to the support of the state's top and local leadership, the steadfast dedication of their Affiliate network, the invaluable collaboration of community partners, and the active engagement of citizens. 
More than 313 tons of litter were removed from all 64 parishes during the 2023 Love the Boot Week,

r

oughly the weight of a Boeing 747 at 600,000 pounds.

 

The KLB Affiliate network grew to include 43 Community Affiliates and 10 University Affiliates.

 

Through the new Get Down and Clean Up program, 100+ public libraries now have cleanup supplies

 

for the public to check out and put to good use.

 

New grant programs were created, distributing 879 trash receptacles to 98 organizations in 40 parishes

 

and funding 39 beautification projects in 24 parishes.

 

A value of $959,676 in grant funding was awarded this fiscal year through all KLB grant programs.

 
The successes of the past year are a result of Louisiana stakeholders coming together to make cleaning up Louisiana a priority. 
"From the increase in funding from our state legislators and the focused leadership of the Lt. Governor to the hands-on work of our local partners and the incredible work of the KLB team, Louisiana is better positioned now more than ever to end the litter problem in Louisiana," said Keep Louisiana Beautiful Executive Director Susan Russell.
Keep America Beautiful® recognizes the commitment and achievements of Keep Louisiana Beautiful in fulfilling the objectives of the organization's mission. 
Keep Louisiana Beautiful brings people together to build and sustain vibrant, clean communities. Through our programs and a statewide network of Affiliates, we provide tools and resources to prevent litter, reduce waste, increase recycling, and protect our state's natural beauty. Our mission is to promote personal, corporate, and community responsibility for a clean and beautiful Louisiana. 
About Keep America Beautiful®:
Keep America Beautiful®, the nation's leading community improvement nonprofit organization, inspires and educates people to take action every day to improve and beautify their community environment. Established in 1953, Keep America Beautiful® strives to End Littering, Improve Recycling, and Beautify America's Communities. We believe everyone has a right to live in a clean, green, and beautiful community, and shares a responsibility to contribute to that vision. The organization is driven by the work and passion of 700 Keep America Beautiful® affiliates, millions of volunteers, and the collaborative support of corporate partners, social and civic service organizations, academia, municipalities, elected officials, and individuals. Join us on Facebook, Instagram, Twitter, Linkedin, and YouTube. Donate and take action at kab.org.