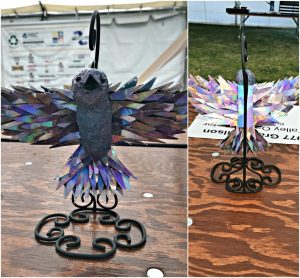 The K-12 Recycling Challenge promotes and encourages recycling across California. The competition between schools and recycling coordinators resulted in over 7.7 million pounds of recyclables collected in the past five years.
The California Recycling Challenge is a friendly competition and benchmarking tool for K-12 school recycling programs to promote waste reduction activities to their school communities.
Over a one month period in October, schools report recycling and trash data which are then ranked according to who collects the largest amount of recyclables per capita, the largest amount of total recyclables or have the highest recycling rate. The initiative is in support of the Keep America Beautiful program, America Recycles Day (link), on November 15th every year.
The California recycling Challenge is conducted in such a way that the size of each school does not determine the winner, evening the playing field and allowing districts large and small to compete fairly.
For information on other volunteer opportunities in California, contact Keep California Beautiful.