*Member of Executive Committee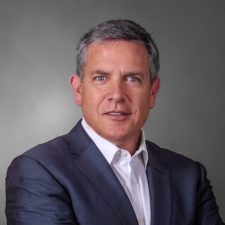 Steve Russell *
Chair
Steve Russell joined the American Chemistry Council in 1995 and recently retired as the Vice President of the Plastics Division, where he led solutions-oriented approaches to improve the sustainability of plastics. Steve helped design and launch a number of innovative and groundbreaking programs and partnerships, including the Alliance to End Plastic Waste (AEPW). The AEPW's initial goal was $1.5B of an investment into innovation, recycling, and waste management infrastructure to address marine debris at its source. Steve also worked with the U.S. government to launch projects and workshops with the Asia-Pacific Economic Cooperation (APEC) dialogue, and he played a key role in moving the world's largest plastic resin producers to mobilize industry action, and prioritize the need for waste management systems to keep plastic out of our ocean. Steve earned a BA from the University of Kansas and a JD from California Western School of Law.
Kanika Greenlee *
Vice Chair
Kanika Greenlee has served as Executive Director for Keep Atlanta Beautiful Commission since 2015, an entity which partners with government, private industry and local community groups to empower residents to sustain cleaner and greener environments in Atlanta. In 2017, Greenlee also became the first Environmental Programs Director for the City of Atlanta's Department of Public Works (DPW), where she oversees solid waste administration, recycling, and internal/external environmental partnerships. In her role, she collaborates with community partners to develop programs to increase recycling, as well encourage residents to embrace the 'Adopt-A-Spot' and other litter reduction programs, as well as participating in city beautification projects. As an Atlanta native, Kanika has worked in government and the nonprofit sector for more than 15 years. Greenlee joined the Keep America Beautiful board because she believes that every American deserves to live in a clean, green and thriving community. When she is not working she enjoys traveling, "foodie" experiences, music and a good podcast.
Yumi Clevenger-Lee *
Secretary
Yumi Clevenger-Lee oversees marketing strategy and business development of Nestle Water North America's brands, including Poland Spring®, Deer Park®, Nestlé® Pure Life®, Perrier®, Acqua Panna® and S. Pellegrino®, as well as the company's work in the areas of Insights, Innovation and eBusiness. She serves on the Executive Management Team of Nestlé Waters North America, reporting to the President and Chief Executive Officer. She has experience that spans new product innovation, reinventing brands through purpose, and developing engaging consumer campaigns. Most recently, Yumi led marketing for Latin America at Cereal Partners Worldwide (CPW), a joint venture between General Mills and Nestlé to manufacture and market cereal globally in more than 120 markets. Based in Mexico, she was responsible for all marketing activities across 14 countries, including brand building, innovation/renovation, promotions, category advocacy, regulatory affairs, and margin expansion. In her first eight months in the position, she launched an assortment of 14 new products across 12 markets. She also stabilized market share following three consecutive years of decline. Prior to joining CPW in 2013, Yumi spent nearly a decade in numerous marketing roles at General Mills, based in Minneapolis and Toronto, where she worked on a range of brands including Green Giant Vegetables, Cheerios and Walmart & Sam's Club Bakeries. Yumi holds a Bachelor of Science and Bachelor of Arts in Business and International Studies from the University of Missouri-Columbia, and an MBA from Northwestern University – Kellogg School of Management.
Tom Waldeck *
Treasurer
Tom Waldeck has been Executive Director (and now President and CEO) of Keep Phoenix Beautiful (KPB) since January 2008. Prior to his position at KPB, he was Operations Director at the 1,000-member Tempe Chamber of Commerce. He graduated from the U.S. Chamber Institute of Organization Management and Loyola University Chicago. Prior to his move to Phoenix in 2002, he was Executive Director of the Chamber of Commerce in the Wrigley Field-area of Chicago, and was a small business owner for more than 20 years. Tom is a member of the Board of Directors of Keep America Beautiful, Arizona Recycling Coalition, Arizona Community Trees Council and Tigermountain Foundation, a community garden project is south Phoenix. Tom is also an avid runner, completing his 27th marathon in Boston on April 16, 2015. He comes from a family of eight children spread out all across the country. Tom and his wife Nancy live at the base of the McDowell Mountains in Scottsdale, Arizona, where you can usually find him on weekends running the trails.
Tim Carey
Tim Carey is the Senior Director for Sustainability and Recycling at PepsiCo Beverages in North America. He is responsible for developing and implementing the sustainability vision and strategy for the company's North American Beverages and Quaker Oats businesses, and for reducing their environmental and social impacts. Carey co-founded and launched PepsiCo's U.S. consumer recycling program and is a member of the Board of Directors for the Walmart – University of Arkansas Sustainability Consortium. Prior to joining PepsiCo, Carey worked at Hewlett-Packard and for Berkshire Hathaway at Johns Manville.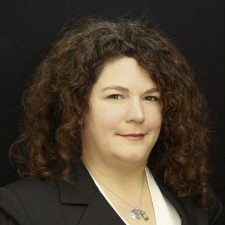 Kathleen Clancy
Kathleen Clancy is a Solution Engineer at Esri, the global market leader in GIS (Geographic Information Systems). Prior to joining Esri, Kathleen utilized her GIS skills as a Peace Corps volunteer working with Mexico's Commission for Natural Protected Areas and worked as a Research Associate for Disney's Animals, Science, and Environment Team at Disney's Animal Kingdom employing GIS to support on site and external conservation projects. She holds a Master of Science Degree in Environmental Studies with specialties in GIS and Marine Biology from College of Charleston as well as two Bachelor of Science Degrees in Biology and Bioenvironmental Science from Texas A&M University. Kathleen also worked for Keep Charleston Beautiful leading the in-school litter program while completing her graduate work. She previously served on the Board of Directors of RETREET before its merger with Keep America Beautiful.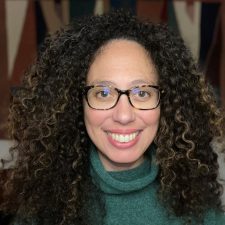 Maia Corbitt
Maia Corbitt directs grant funding to mission purposed organizations for the Garver Black Hilyard Family Foundation, focusing on litter prevention through research and policy.  She also serves on the board of directors for the National Stewardship Action Council (NSAC) and as president of Texans for Clean Water.  Maia previously worked with Booth, Ahrens & Werkenthin PC, a water law and lobby firm, and as Executive Director of the State of Texas Alliance for Recycling (STAR).  She started her career in waste and water systems at the Lower Colorado River Authority (LCRA) in Austin after graduating from the University of Texas.
Carolyn Crayton
Carolyn Crayton is the President of Marketing and Community Relations for WPGA/58 ABC Television, Register Communications, Inc. She is the Founder, President and Chief Executive Officer Emeritus of the Keep Macon-Bibb Beautiful Commission and the Macon, Georgia International Cherry Blossom Festival. She serves as a director on the International Festival and Events Foundation, National Arbor Day Foundation, on the Board of Directors of Keep America Beautiful, a founding director of Atlantic Southern Bank, and is active in many community organizations. Carolyn and her husband Lee have a son, a daughter, and four grandchildren.
Steve DePalo
Steve DePalo is a Director in McDonald's North American Sustainability Organization for McDonald's Corporation and has been with McDonald's for 15 years. In this position, Steve is currently responsible for climate-related energy programs, including energy efficiency and renewable energy, water, and emerging issues and technologies. A key responsibility for Steve's team is to develop the strategies and oversee implementation of programs that will deliver on the U.S. portion of McDonald's 2030 Global Science Based Climate Target announced in early 2018. Prior to his current role, Steve served as the Director of Energy and as the Director of Restaurant Sustainability for McDonald's U.S. business. Steve has had responsibility for McDonald's waste and recycling programs as well as sustainability for packaging. Steve was the key architect of McDonald's Energy Risk Management program, which has saved McDonald's restaurants more than $130 Million over 14 years. Under Steve's direction, McDonald's received the Energy Star Partner of the Year Award for energy management. To date, McDonald's is the first and only restaurant company to win Energy Star Partner of the Year. In 2010, under Steve's leadership, McDonald's was a Finalist in Platt's Global Energy Awards. In 2012, McDonald's received the EPA's Green Power Partnership award for green power purchasing. On the personal side, Steve received McDonald's President's Award in 2007, given to the top 1% of employees globally. Steve holds a Bachelor of Science in Mechanical Engineering from Hofstra University in Hempstead, New York.
Nedra Dickson *
Nedra Dickson, Managing Director, leads Accenture's Global Supplier Diversity and Sustainability Programs across 18 countries. A seasoned and awarded executive, Nedra possesses over 20 years of Technology Consulting, Operations Management, Procurement Sourcing and Category Management experience with Fortune 500 companies across multiple industries. With strong expertise in Procurement Transformation and Supplier Relationship Management, she has managed over $2 billion in contingent labor spend. Within her current role, Nedra oversees Accenture's procurement opportunities with diverse-owned businesses as supplier partners globally. Under her exceptional leadership, Nedra has elevated Accenture's Supplier Diversity spend to approximately $1 billion globally. Nedra is also credited for swiftly expanding Accenture's award-winning and world-renowned dedicated diverse supplier mentoring program – Diverse Supplier Development Program (DSDP). This program represents customized curriculum set around helping to grow and develop diverse businesses, to support their successful integration into Accenture's global supply chain. This program is currently operating in six geographies (US, Canada, UK, South Africa, Brazil and India), with expansion considerations underway. Her leadership has led to global "Best in Class" recognition for Accenture's Supplier Diversity Program. Nedra grew up in Arkansas and holds an MBA from University of Southern California, a BS degree from Florida State University and BA degree from California State University @ Northridge.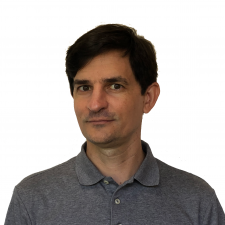 Brian Garofalow
Brian Garofalow is the Chief Marketing Officer at Igloo Products Corp where he oversees brand marketing, licensed product, and ecommerce.  Igloo is a 75-year-old American manufacturer and home to the iconic Igloo brand of coolers.  The brand is experiencing a renaissance with an invigorated product strategy and investment in marketing activation fueling record sales and profit.  Prior to Igloo, Brian spent the majority of his career in the action sports space, building and leading marketing teams at high growth, global specialty brands including Element Skateboards, DC Shoes, and RVCA.  He also co-founded, operated, and sold, consumer technology company, Yoshirt.  Yoshirt is a mobile application that allows consumers to design and purchase custom apparel and accessories directly from their mobile devices, with 1-of-1 designs being printed, cut, sewn, and delivered within 3 days of order.
Jennifer J. Griffin
Dr. Jennifer J. (Jenn) Griffin, Raymond C. Baumhart, S.J., Endowed Chair of Business Ethics and Professor of Strategy at Loyola University Chicago, examines how to craft strategy to innovatively (or not) address critical business impacts. An internationally-recognized educator, she annually leads corporate strategy, social impact, and strategy-oriented CSR workshops for Australian, Chilean, and U.S. executives as well as periodically in Brazil, India and Lebanon. Jenn has also earned the highest educator awards at George Washington University's School of Business including the Teaching Excellence Award, the MBA Teaching Award, and was nominated by students for the National Inspire Integrity Award. Award-winning author of the Academy of Management 2017 Best Book Award, SIM Division, for her Cambridge University Press book, "Managing Corporate Impacts: Co-Creating Value," Jenn has received numerous research awards and grants. Jenn is a past Division Chair of the Academy of Management's SIM Division, a former General Electric engineer, and currently a Board Member of Keep America Beautiful.
Anne Johnson
Anne Johnson is a Principal and Vice President at Resource Recycling Systems, where she is helping to lead its Corporate Sustainability Practice. She joined RRS from the nonprofit, GreenBlue, where she was the Director of the internationally recognized Sustainable Packaging Coalition. During that time, Anne helped lead SPC in becoming the prominent voice on sustainability for the packaging industry. Known for her thought leadership in packaging and recovery, she has worked as an advisor to numerous companies and trade groups. She spent six years at the design consultancy of William McDonough and Michael Braungart, where she worked on cradle-to-cradle product design. One of Anne's career's goals has been to make environmental and technical issues accessible to business and develop innovative ways of getting supply chain partners to work together. She has more than 20 years of multi-disciplinary experience in management consulting, environmental engineering, and systems engineering approaches to improve materials, products and processes. She lives in Charlottesville, Virginia.
Greg Jozwiak *
Greg Jozwiak is Corporate Vice President of Integrated Supply Chain for Dow. Greg's responsibilities include the end-to-end management of customer service, planning and scheduling, logistics and invoice-to-cash across 45,000 customer locations from shipping sites in 160 countries while working with more than 2,000 logistics partners. Integrated Supply Chain supports Dow's market-driven, industry-leading portfolio of advanced materials, industrial intermediates, and plastics businesses that deliver a broad range of differentiated technology-based products and solutions for customers in high-growth markets that include packaging, infrastructure, and consumer care. During his 30-year career with Dow, Greg has business experience in the packaging, automotive and building and construction industries with product and application knowledge across plastics, elastomers, adhesives and insulation materials. He also has functional experience in supply chain, purchasing, shared services, and customer service. Greg has a passion for creating an inclusive and diverse workplace across his global organization, finding more sustainable solutions based on optimizing supply chains and moderizing the customer and employee experience through digitalization. In addition to serving on Keep America Beautiful's board of directors, its executive committee and chairing its development committee, Greg serves on several company initiatives that support STEM education and community welfare. Greg earned a Bachelor of Science degree in Packaging Engineering from Michigan State University and certification of executive global leadership from the American Graduate School of International Management. Greg is married with two children and his spare time is spent enjoying family, fitness, sports, outdoors, travel, and cars.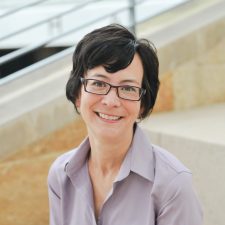 Suzanne Kho
Suzanne Kho was elected by the Keep America Beautiful State Leaders Council to serve as their representative on the KAB board.  She joined Keep Texas Beautiful as Executive Director in January 2016 and oversees board development, strategic program progress, contract and grant administration, fundraising, financial management and organizational planning.  In 2020, she orchestrated a merger with another nonprofit to create a new program called Keep Texas Recycling, with a focus on developing and enhancing recycling programs in rural and underserved communities. Suzanne has over 30 years of experience in the nonprofit sector and has held leadership positions at EarthShare of Texas, The Livestrong Foundation, The Pew Charitable Trusts and the University of Pennsylvania. She holds an AB from Vassar College and an MSEd from the University of Pennsylvania. Suzanne loves spending time outdoors and can often be found birding, hiking or rowing.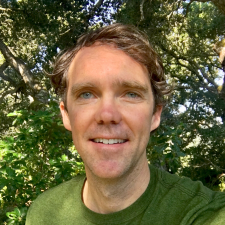 Gardner Loulan
Gardner is an entrepreneur from Silicon Valley who helped found a digital video distribution and contextual matching platform after an early career with MTV Networks in New York and NBCUniversal Media in Los Angeles. Currently, he is launching an application that empowers consumers to earn from their data by direct engagement with their favorite brands. While acquiring his degree in Communications and Media Studies at Fordham University, he was an active participant and leader of domestic and international service projects. He continued supporting non-profit organizations in San Francisco through The Guardsmen and Breast Cancer Action which align with his goals of equitable access to consequential resources. In 2019, Gardner joined the board of RETREET and is dedicated to continuing the mission with KAB by providing disaster relief and recovery initiatives through native tree planting and beautification restoration projects, throughout the United States.
Helen Lowman *
Helen Lowman joined Keep America Beautiful as President & CEO in May 2017 with more than 20 years of leadership experience in the areas of international diplomacy and development, youth engagement, environmental education, disaster resilience, global leadership, volunteerism, social justice and human rights. From 2010 to 2017, Helen served as an appointee of the President of the United States in the senior foreign service and the senior executive service. Prior to joining Keep America Beautiful, she was Director-Individual and Community Preparedness at the Federal Emergency Management Agency (FEMA) in Washington, D.C., overseeing programs to increase citizen and community preparedness while encouraging disaster and crisis resilience. Previously, she served in a variety of roles with the Peace Corps, directing Peace Corps' largest U.S. headquarters' office and working with leadership on strategic reforms related to volunteer recruitment and admittance. She earlier served as Regional Director-Europe, Middle East and Asia, Peace Corps' largest geographic region. Earlier in her career, she managed environmental education events and initiatives with the Texas Commission on Environmental Quality (TCEQ). While in Texas, she served on the Board of Directors of two Keep America Beautiful Affiliates: Keep Austin Beautiful and Keep El Paso Beautiful. Helen, who speaks four languages, is a graduate of Austin College and received her Master's degree in International Economics and Development from the University of Denver, Joseph Korbel School of International Studies. She is currently pursuing her Ph.D. at Antioch University, Graduate School of Leadership and Change. She is a Board member of PYXERA Global and was a Peace Corps volunteer for three years in Thailand.
Missy Marshall
Missy Marshall serves as Executive Director of Keep Tennessee Beautiful (KTnB). In this position she provides direction, management, and supervision for KTnB staff, leadership to 32 Keep America Beautiful (KAB) affiliates and a 21 member citizen advisory board appointed by the Governor. Since joining the KTnB staff in July 2013, Marshall has led the team to receive national awards from KAB: 2013-2018 Diamond Level State Affiliate Recognition Awards, 2014 Best Statewide Promotion of the Great American Cleanup and the 2016 State Affiliate Innovation Award. She was the recipient of the 2015 Alma Bucovaz Urban Service Award – an honor given by the University College of the University of Memphis. During Marshall's tenure, March has been recognized as "Keep Tennessee Beautiful Month" by the Governor of Tennessee. Marshall has gained eight new Tennessee KAB affiliates and has been instrumental in establishing fruitful partnerships with the Tennessee Valley Authority (TVA), former University of Tennessee football coach, Phillip Fulmer, 2013 CNN Hero of the Year Chad Pregracke, and Guy Gilchrist, cartoonist of Nancy and Sluggo. The success of these partnerships have resulted in effective projects that further the KTnB mission to inspire and educate people to take action every day to improve and beautify their community environment. Marshall came to KTnB with over 20 years of experience in public service. She began her career in state government as a public health educator for the Tennessee Department of Health. Over the course of her career, Marshall has held several executive positions, serving as legislative liaison for eight state departments, nine commissioners and on the team of three Governors. During her state tenure, Marshall has had the distinct honor to serve on the legislative team that assisted the legislature with establishing the Tennessee Department of Intellectual and Developmental Disabilities (DIDD). Prior to her appointment at KTnB, Marshall served nine years as Director of Communications and External Affairs for the Tennessee Department of Intellectual and Development Disabilities (DIDD). A Maryville native, she received a bachelor of science in communication from Middle Tennessee State University, where she focused on public relations and minored in business administration. She is also a graduate of LEAD Tennessee, the state government's premier leadership training initiative. Marshall serves on the Advisory Board for Shelby Residential Vocational Services (SRVS), the Board of Directors for the Hope Promise Charlie Glass Sarcoma Research Foundation and as a member of the Collierville Design Review Commission.
Victor Mehren
Vic Mehren was appointed Chief Executive Officer of Kar's Nuts in October 2019, where he leads the company that produces premium and better-for-you snacking products under the Kar's, Second Nature, and Sanders Fine Chocolatiers brands. Before joining Kar's Nuts, Mehren spent 17 years at Mars Wrigley Confectionery, where he most recently served as U.S. Chief Operating Officer of the world's largest manufacturer of chocolate, confections, gum and mints. In that role, Vic oversaw ongoing strategic and business operations across an organization of nearly 6,000 Associates, supporting a multi-billion-dollar portfolio of iconic global brands that include M&M'S®, SNICKERS®, SKITTLES®, STARBURST®, ORBIT® and ALTOIDS®. Earlier in Mehren's career, he held several senior sales and marketing positions with Wrigley, PowerBar and other companies. Prior to joining Mars, Vic held a variety of sales, category management and customer marketing positions with E&J Gallo Winery, PowerBar and Imagicast, a technology start-up. Vic holds a bachelor's degree in marketing from Eastern Illinois University and a MBA from University of Chicago Booth School of Business. You can connect with Vic on LinkedIn.
Monique Oxender *
Monique Oxender leads Keurig Dr Pepper, Inc. efforts to make a positive impact in the places we work and live, as its Chief Sustainability Officer. Monique joined the company in 2012 and has navigated a path for integrated sustainability management. This journey travels directly through the intersection of world benefit and business value, informed by meaningful internal and external stakeholder engagement. Prior to joining the company, Monique spent eight years with Ford Motor Company where she designed and developed a leading supply chain sustainability program spanning the company's $65B buy from 60 countries. Issues under her responsibility included human rights, indirect carbon and water footprints, and raw material transparency. In addition, she served as Chair of multiple industry workgroups for the Automotive Industry Action Group (AIAG) and represented Ford on United Nations Global Compact, US State Department, Department of Labor and OECD advisory groups. With a background in secondary education and sustainability, Monique has an MBA and an MS from the University of Michigan.
Amandine Robin
Born in the Champagne region in France, Amandine heads the North American functions of Corporate Public Relations, Internal Communications, and Sustainability & Responsibility for Pernod Ricard, the worldwide co-leader in Wine and Spirits. The company owns global iconic brands such as ABSOLUT® vodka, Chivas Regal® Scotch whisky, Jameson® Irish whiskey, Havana Club® rum, Kahlúa® liqueur, Mumm® and Perriet-Jouët® champagne, and Jacob's Creek® wines.  Amandine assumed her current role in October 2016. Previously, she served as Director, Communications, PR & CSR at Pernod Ricard USA's sister companies in Canada, Corby Spirit & Wine and Hiram Walker & Sons. She has built a Communications function that encompassed all aspects of communications — including internal, public relations, investor relations, digital, and corporate social responsibility — which transformed how the company communicates contributing to a significant increase in employee engagement, corporate brand awareness and multiple award wins. In 2013, she had also been elected Global Communication Representative on Pernod Ricard's "Youth Action Council," acting as direct advisor to the Global CEO and Executive Team and leading the creation of the Pernod Ricard Youth Network for employees under 30 years old comprised of 55 affiliates and 44 nationalities. Amandine launched her career at the financial arm of General Electric in Canada (GE Capital). Prior to joining the Pernod Ricard Group, Amandine worked in Marketing & Business Development Communications at McCarthy Tétrault, Canada's largest law firm and one of North America's top 10 law firm. Amandine earned a double degree in Commerce, with a specialization in Strategic Marketing and International Business, from the Reims Management School in France and the University of Ottawa in Canada.
Wes Schultz Ph.D.
Wesley Schultz is Dean of Graduate Studies, and Professor of Psychology at California State University. His work focuses on social psychology, particularly in the areas of environmental education and conservation behavior. As a Board member, he aims to incorporate basic principles of behavioral science into Keep America Beautiful activities.
Jennifer Silberman
Jennifer Silberman was most recently Vice President, Corporate Responsibility for Target. While in this position, she led the company's commitment to create positive economic, social and environmental impact in the local and global communities it serves. She had direct responsibility for the company's corporate responsibility strategy and priorities. Jennifer joined Target from Hilton, where she served as Chief of Staff to the President and CEO as well as Vice President of Corporate Responsibility. She was hired as Hilton's first Vice President of Corporate Responsibility, creating a formalized function focused on delivering long-term results for the company's hotel and timeshare operations, societal impact and shareholder value. She led a global team responsible for the strategy, integration and implementation of Hilton's corporate responsibility initiatives across more than 4,500 hotels globally. Jennifer also led a multi-year, multi-stakeholder global initiative to uncover and embed Hilton's purpose throughout the organization. She is regarded as an expert in corporate responsibility and has more than 20 years of experience working globally in the areas of economic development, sustainability, human rights, women's empowerment and youth opportunity. Jennifer holds a M.A. in International Economics and Latin American Studies from Johns Hopkins University's Paul H. Nitze School of Advanced International Studies (SAIS) and a B.A. with honors in Latin American Studies from Mount Holyoke College. She currently serves on the board of ECPAT and Net Impact, and is co-chair of the Sustainability Steering Group of The Consumer Goods Forum.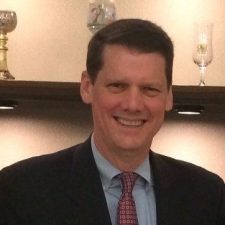 Daniel Steen
Dan Steen serves the American Property Casualty Insurance Association as Vice President, Liability.   In this role, Dan leads the industry's proactive thought leadership and strategy on key policyholder issues for the property and casualty insurance industry.    The American Property Casualty Insurance Association is the primary national trade association for home, auto and business insurers, protecting families, businesses and communities across the US and the globe.
Dan previously served as Vice President of Government Affairs for global packaging manufacturer Owens-Illinois, where he worked closely with national, state and local organizations to promote recycling and re-use of packaging materials.
Dan has worked closely with KAB at the local, state and national level throughout much of his career and shares KAB's commitment to community involvement, beautification, litter prevention and recycling.
Dan received his JD from the University of Virginia School of Law and his undergraduate degree from the University of Mary Washington (Fredericksburg, Virginia).  He is a member of the District of Columbia and Virginia Bars.  He and his spouse Anne live in Arlington, Virginia.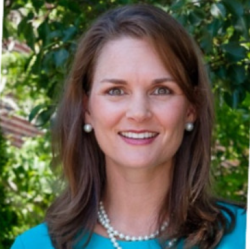 Mamie Sutphin
Mamie Sutphin is the Director of Community Engagement Programs for Reynolds American Inc. where she leads the company's philanthropic work and is a part of the corporate sustainability team.As part of the company's community involvement and responsible marketing, Mamie oversees the organization's Youth Tobacco Prevention program, Right Decisions Right Now-Be Tobacco Free. She also serves as the Executive Director of the Reynolds American Foundation, which donates millions of dollars to deserving organizations annually through grants and employee matching funds.She serves on the board of GAP Connections, a non-profit that promotes agricultural standards and practices while protecting, sustaining and enhancing the environment. Mamie also serves on the boards of Project Impact education initiative and Greater Winston-Salem economic development organization.Mamie brings her passion for contributing to the common good to her own community. She is serving a 2nd elected term on the Surry County Board of Education and is the North Carolina State Board of Education's appointee to the Principal Fellows Commission, which prepares current classroom teachers for principal leadership roles in North Carolina's public schools.Mamie holds a B.S. degree in Business Administration from Meredith College and an MBA from Wake Forest University.
Thomas H. Tamoney Jr.
Thomas "Tom" Tamoney practices general corporate, finance and business law with an emphasis on public company matters. His primary practice areas include compliance with public company reporting responsibilities, including duties under the Sarbanes-Oxley and Dodd-Frank Acts, mergers and acquisitions and joint ventures. His experience also includes advising corporate boards on a broad range of corporate governance matters and conducting internal investigations. Tom has handled many complex international matters with a primary focus on acquisitions and divestitures as well as general corporate and procurement transactions. Prior to joining Day Pitney, Tom was Senior Vice President and Deputy General Counsel of PepsiCo, Inc., which he joined in 1978 after short stays at the SEC and private practice following law school. While with PepsiCo, Tom was a leader of a legal team of approximately 200 lawyers worldwide. His primary responsibilities included advising senior management and the board, securities law compliance and law department administration. Tom oversaw a legal team that completed an $8 billion acquisition of the two largest Pepsi-Cola bottlers and a $6 billion acquisition of a large food and beverage business in Russia.
Adam Warrington *
Adam Warrington leads Anheuser-Busch's corporate social responsibility team, overseeing the three pillars of A-B's Better World platform: Community Affairs, overseeing the Anheuser-Busch Foundation and disaster relief initiatives, including the company's emergency drinking water program in coordination with the American Red Cross. His responsibilities also include Anheuser-Busch's Responsible Drinking strategy and programming, including Budweiser's Drink Wiser platform, a 360-degree campaign created to encompass both alcohol-impaired driving and binge drinking while engaging colleagues and wholesalers to become stronger ambassadors for the company's responsible drinking commitments, and its sustainability communications and storytelling, including sharing progress on the company's 2025 Sustainability Goals. Previously, Adam led communications and education for The High End, Anheuser-Busch's business unit devoted to the company's craft and import beer brands. While with The High End, Adam led communications for all BU brands as well as planning and executing M&A announcements for 11 craft partners, including Blue Point Brewing Co. in New York City, Elysian Brewing Co. in Seattle and Karbach Brewing Co. in Houston. Additionally, Warrington co-created Elevate, The High End's 360-degree platform aimed at identifying new opportunities (solar panels, date coding), while focusing others (local charitable donations, category education) for the company's 12 craft partners. Adam joined Anheuser-Busch in 2013 as senior director, corporate communications. Prior to A-B, he was an executive director at PR agency Golin, where he first started working in the beer industry. He also worked at ArcelorMittal, the world's largest steel company, where he was responsible for external communications in the U.S. A shared purpose in wanting to leave the planet cleaner and most sustainable for future generations drove Adam to join the Keep America Beautiful board of directors.
Michael Westerfield
Michael Westerfield is Corporate Director of Recycling Programs for Dart Container Corporation, a manufacturer of foodservice containers made with paper, bagasse, PLA, PET, PP, PS, and EPS. Michael began his career with Dart in 1992 and is responsible for creating recovery opportunities for foodservice packaging. Dart has pioneered onsite, mail-back, drop-off, and curbside recycling programs for PS foam and has recycling operations as most of its facilities. Michael is currently on the Board of Directors for the Association of Plastic Recyclers (APR), the National Association for PET Container Resources (NAPCOR), and Keep California Beautiful. He is also an active member of the Foodservice Packaging Institute's Paper Recovery Alliance, Plastics Recovery Group, and Foam Recycling Coalition. He is proud to be on the board of Keep America Beautiful because tackling litter, improving recycling, and beautifying our communities is very important to him. When Michael is not working to develop more access to recycling, you can find him with his family mountain bike riding or working on some sort of home improvement project.
Robin Wiener
Robin Wiener leads the Institute of Scrap Recycling Industries, Inc. (ISRI), the Washington, D.C.-based trade association representing approximately 1,600 private, for-profit companies in more than 36 countries throughout the globe that process, broker and industrially consume scrap commodities (including scrap metal, paper, plastics, textiles, rubber and electronics). ISRI provides advocacy, education and training, safety outreach, compliance assistance, QEHS certification, and more for the $90 billion industry, while also promoting public awareness of the vital role recycling plays in the U.S. economy, global trade, the environment, and sustainable development. She joined ISRI in 1989 to direct the association's environmental compliance activities and was appointed executive director in 1997. In March 2000, ISRI's board conferred on her the title of president. As part of her role representing the scrap recycling industry, Robin was appointed to the Industry Trade Advisory Committee on Steel (ITAC-12) by the Secretary of Commerce and the United States Trade Representative. ITAC-12 provides detailed policy and technical advice, information, and recommendations to the Secretary and the USTR regarding trade barriers, negotiation of trade agreements, and implementation of existing trade agreements affecting the steel sector. Prior to joining ISRI, Ms. Wiener worked on environmental technical and policy issues for ICF Incorporated and Uniroyal, Inc. She has also worked for the Washington office of the law firm of Sidley and Austin. An attorney and engineer, Ms. Wiener earned a J.D. degree cum laude from the Georgetown University Law Center and a B.S.E. degree in chemical engineering from the University of Pennsylvania.