*Member of Executive Committee
Greg Jozwiak *
Chair
Greg Jozwiak is Chief Supply Chain Officer of Integrated Supply Chain for Dow. He oversees the global end-to-end supply chain including planning & scheduling, customer service, site logistics, logistics, international trade, sustainability, systems solutions, and innovation to advance Dow's strategic growth. He also co-chairs, with Dow's CIO/CDO, an executive leader team responsible for setting the strategic direction and implementing the Company Digital and End-to-End transformation.  
In his role, Greg is responsible for driving an integrated end-to-end customer fulfillment experience This includes working across >150 countries delivering to >35,000 customer locations and coordinating with over 1,700 logistics service partners. Integrated Supply Chain supports Dow's market-driven, industry-leading portfolio of advanced materials, industrial intermediates, and plastics businesses. Together they deliver a broad range of differentiated technology-based products and solutions for customers in high-growth markets that include packaging, infrastructure, and consumer care. 
Greg's 35 year career with Dow also includes business management leadership in the packaging, automotive and building and construction industries with product and application knowledge across plastics, elastomers, adhesives and insulation materials. Greg has experience working in business, commercial, supply chain, purchasing, joint venture, and merger acquisition & divestiture roles.  
As a leader, Greg is passionate about creating an inclusive and diverse workplace throughout his global organization, modernizing the customer and employee experience with digitalization, and finding more efficient, effective and sustainable solutions to optimize supply chains.  
Greg co-chairs Dow's North America Women's Innovation Network, an Employee Resource Group focused on maximizing the full potential of Dow women. He is also Chair of the Board for national Keep America Beautiful and serves as a member of the United Way of Midland County Dow executive team. Greg is the Executive liaison for Dow at Michigan State University where he collaborates on recruiting, research, and serves as a member of the executive advisory board for MSU's Axia Institute for Value Chain Innovation. Greg is also a member of Supply Chain 50, a private community for CSCOs at globally respected organizations to discover better ideas, share valuable experiences and build relationships that make a lasting impact. Additionally, he is a member of Gartner Peer Connect for CSCOs. 
Greg earned a Bachelor of Science degree in Packaging Engineering from Michigan State University and certification of executive leadership from the American Graduate School of International Management. 
Married with two adult children, Greg spends his spare time enjoying family, friends, fitness, sports, outdoors, travel, and supporting community improvements directly and through philanthropy.
Kanika Greenlee *
Vice Chair
Kanika Greenlee has served as Executive Director for Keep Atlanta Beautiful Commission since 2015, an entity which partners with government, private industry and local community groups to empower residents to sustain cleaner and greener environments in Atlanta. In 2017, Greenlee also became the first Environmental Programs Director for the City of Atlanta's Department of Public Works (DPW), where she oversees solid waste administration, recycling, and internal/external environmental partnerships. In her role, she collaborates with community partners to develop programs to increase recycling, as well encourage residents to embrace the 'Adopt-A-Spot' and other litter reduction programs, as well as participating in city beautification projects. As an Atlanta native, Kanika has worked in government and the nonprofit sector for more than 15 years. Greenlee joined the Keep America Beautiful board because she believes that every American deserves to live in a clean, green and thriving community. When she is not working she enjoys traveling, "foodie" experiences, music and a good podcast.
Yumi Clevenger-Lee *
Secretary
Yumi Clevenger-Lee is Global Chief Marketing Officer at Quest Global and has the charter to build the Quest Global brand across the globe. She is passionate about brand building and has a proven track record of putting consumers back at the center of new product and campaign development processes leading to better and faster results. She has over 17 years of CPG marketing experience spanning areas of new product innovation, reinventing brands through purpose, developing engaging campaigns and creating new communication models and business models. Prior to joining Quest Global, Yumi oversaw marketing strategy and business development of Nestlé Waters' brands, and led innovation and marketing at General Mills.  
Yumi holds a Bachelor of Science in Business Administration and a Bachelor of Arts in International Studies from the University of Missouri-Columbia, and an MBA from the Kellogg School of Management at Northwestern University. She sits on the national Board of Directors for the community improvement nonprofit Keep America Beautiful®. 
Her teams would consistently say that she has created a motivating vision and rallying point that inspires them to go the extra mile. By creating a foundation of vision, prioritization and team spirit, Yumi leads, creates, supports, manages, trouble-shoots and problem-solves every challenge thrown her way and manages to have some fun in the process.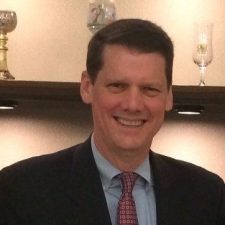 Daniel Steen *
Treasurer
Dan Steen serves at Executive Director of Lawyers for Civil Justice, an organization of law firms and corporations focused on improvements to the civil justice system. It is based in Arlington, VA. It has a small professional staff of four and a budget of a little less than $2 M. It counts about 25 corporate and 70 law firm members.
Previously Dan served the American Property Casualty Insurance Association as Vice President, Liability.   In this role, Dan lead the industry's proactive thought leadership and strategy on key policyholder issues for the property and casualty insurance industry.    The American Property Casualty Insurance Association is the primary national trade association for home, auto and business insurers, protecting families, businesses and communities across the US and the globe.
Before that Dan served as Vice President of Government Affairs for global packaging manufacturer Owens-Illinois, where he worked closely with national, state and local organizations to promote recycling and re-use of packaging materials.
Dan has worked closely with KAB at the local, state and national level throughout much of his career and shares KAB's commitment to community involvement, beautification, litter prevention and recycling.
Dan received his JD from the University of Virginia School of Law and his undergraduate degree from the University of Mary Washington (Fredericksburg, Virginia).  He is a member of the District of Columbia and Virginia Bars.  He and his spouse Anne live in Arlington, Virginia.
Kara Calderón
Kara Calderón is the Senior Director of ESG for Reynolds American Inc., a wholly-owned subsidiary of the BAT Group.  She is responsible for developing, leading, and supporting various sustainability efforts across the Reynolds American organization.  With 25 years of marketing experience, she has a history of showing double-digit growth results across a breadth of brands by quickly adapting consumer insights, market dynamics, and evolving regulatory landscapes into winning strategies.  Her biggest passion is building purpose into brands that are consumer relevant.     
Her relationship with Keep America Beautiful started in 2012 with Santa Fe Natural Tobacco Company.  This relationship still exists and has expanded to cover the entire Reynolds American portfolio and business.    
Kara holds a Bachelor of Arts from Muskingum University and an MBA from the University of New Mexico – Anderson School of Management.  Kara and her husband Daniel live in Winston-Salem, NC, with their two teenagers, Ana & Joaquin.  On the weekends, you can typically find them playing golf at one of the many courses across North Carolina. 
Tim Carey
Tim Carey is the Senior Director for Sustainability and Recycling at PepsiCo Beverages in North America. He is responsible for developing and implementing the sustainability vision and strategy for the company's North American Beverages and Quaker Oats businesses, and for reducing their environmental and social impacts. Carey co-founded and launched PepsiCo's U.S. consumer recycling program and is a member of the Board of Directors for the Walmart – University of Arkansas Sustainability Consortium. Prior to joining PepsiCo, Carey worked at Hewlett-Packard and for Berkshire Hathaway at Johns Manville.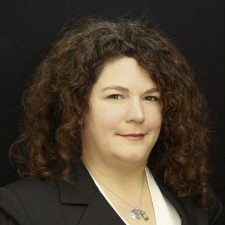 Kathleen Clancy
Kathleen Clancy is a Solution Engineer at Esri, the global market leader in GIS (Geographic Information Systems). Prior to joining Esri, Kathleen utilized her GIS skills as a Peace Corps volunteer working with Mexico's Commission for Natural Protected Areas and worked as a Research Associate for Disney's Animals, Science, and Environment Team at Disney's Animal Kingdom employing GIS to support on site and external conservation projects. She holds a Master of Science Degree in Environmental Studies with specialties in GIS and Marine Biology from College of Charleston as well as two Bachelor of Science Degrees in Biology and Bioenvironmental Science from Texas A&M University. Kathleen also worked for Keep Charleston Beautiful leading the in-school litter program while completing her graduate work. She previously served on the Board of Directors of RETREET before its merger with Keep America Beautiful.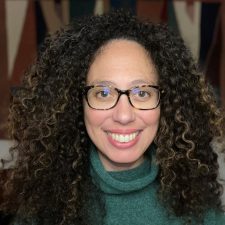 Maia Corbitt
Maia Corbitt directs grant funding to mission purposed organizations for the Garver Black Hilyard Family Foundation, focusing on litter prevention through research and policy.  She also serves on the board of directors for the National Stewardship Action Council (NSAC) and as president of Texans for Clean Water.  Maia previously worked with Booth, Ahrens & Werkenthin PC, a water law and lobby firm, and as Executive Director of the State of Texas Alliance for Recycling (STAR).  She started her career in waste and water systems at the Lower Colorado River Authority (LCRA) in Austin after graduating from the University of Texas.
Carolyn Crayton
Carolyn Crayton is the President of Marketing and Community Relations for WPGA/58 ABC Television, Register Communications, Inc. She is the Founder, President and Chief Executive Officer Emeritus of the Keep Macon-Bibb Beautiful Commission and the Macon, Georgia International Cherry Blossom Festival. She serves as a director on the International Festival and Events Foundation, National Arbor Day Foundation, on the Board of Directors of Keep America Beautiful, a founding director of Atlantic Southern Bank, and is active in many community organizations. Carolyn and her husband Lee have a son, a daughter, and four grandchildren.
Steve DePalo
Steve DePalo is an experienced and accomplished leader in the energy and sustainability industries. As Vice President of Business Development with CustomerFirst Renewables (CFR), Steve leads CFR's engagement of large corporate clients as they drive toward their climate and carbon goals. Prior to joining CFR in 2022, Steve was a Director of Sustainability with McDonald's Corporation and had been with McDonald's for 18 years. While at McDonald's, Steve had responsibility for McDonald's waste and recycling programs as well as sustainability for packaging.  Steve was also responsible for McDonald's climate-related energy programs, including energy efficiency and renewable energy, water, and emerging issues and technologies. He was the lead architect of the McDonald's Renewable Energy Strategy that resulted in MCD becoming one of the largest corporate buyers of renewables in the world.  Steve also created the vision and led the feasibility studies for McDonald's Net Zero Energy restaurant, which opened in July 2020 in Orlando, FL. Lastly, Steve received McDonald's President's Award in 2007, given to the top 1% of employees globally. Steve holds a Bachelor of Science in Mechanical Engineering from Hofstra University in Hempstead, New York and a Certificate in Sustainable Business from the University of Virginia.
Nedra Dickson *
Nedra Dickson, Managing Director, leads Accenture's Global Supplier Diversity and Sustainability Programs across 18 countries. A seasoned and awarded executive, Nedra possesses over 20 years of Technology Consulting, Operations Management, Procurement Sourcing and Category Management experience with Fortune 500 companies across multiple industries. With strong expertise in Procurement Transformation and Supplier Relationship Management, she has managed over $2 billion in contingent labor spend. Within her current role, Nedra oversees Accenture's procurement opportunities with diverse-owned businesses as supplier partners globally. Under her exceptional leadership, Nedra has elevated Accenture's Supplier Diversity spend to approximately $1 billion globally. Nedra is also credited for swiftly expanding Accenture's award-winning and world-renowned dedicated diverse supplier mentoring program – Diverse Supplier Development Program (DSDP). This program represents customized curriculum set around helping to grow and develop diverse businesses, to support their successful integration into Accenture's global supply chain. This program is currently operating in six geographies (US, Canada, UK, South Africa, Brazil and India), with expansion considerations underway. Her leadership has led to global "Best in Class" recognition for Accenture's Supplier Diversity Program. Nedra grew up in Arkansas and holds an MBA from University of Southern California, a BS degree from Florida State University and BA degree from California State University @ Northridge.
Brian Garofalow
Brian Garofalow is the Chief Executive Officer of Skullcandy, the leading youth lifestyle headphone brand with a heritage in action sports and fanatical consumer in the 15-25 year old age group.  Previously, Brian served as Chief Marketing Officer of Dometic Group AB where he oversaw Group marketing strategy, the Group brand portfolio and demand creation across the Group's global businesses.  Dometic is a $3B, publicly traded (NASDAQ) supplier of OEM, aftermarket and direct to consumer products that help make mobile living easy – for RVs, boats and vehicles used to enjoy the outdoors.  Prior to Dometic, Brian was the Chief Marketing Officer of Igloo Coolers, the beloved American cooler manufacturer based in Katy, TX.  Dometic acquired Igloo in September 2021.
Brian spent the first 20 years of his career in various brand management roles within the action sports industry, mainly within the Boardriders organization including DC Shoes, RVCA and Element Skateboards.  Brian lives in Irvine, CA with his wife and two teenage sons.
Jennifer J. Griffin
Dr. Jennifer J. (Jenn) Griffin, Raymond C. Baumhart, S.J., Endowed Chair of Business Ethics and Professor of Strategy at Loyola University Chicago, examines how to craft strategy to innovatively (or not) address critical business impacts. An internationally-recognized educator, she annually leads corporate strategy, social impact, and strategy-oriented CSR workshops for Australian, Chilean, and U.S. executives as well as periodically in Brazil, India and Lebanon. Jenn has also earned the highest educator awards at George Washington University's School of Business including the Teaching Excellence Award, the MBA Teaching Award, and was nominated by students for the National Inspire Integrity Award. Award-winning author of the Academy of Management 2017 Best Book Award, SIM Division, for her Cambridge University Press book, "Managing Corporate Impacts: Co-Creating Value," Jenn has received numerous research awards and grants. Jenn is a past Division Chair of the Academy of Management's SIM Division, a former General Electric engineer, and currently a Board Member of Keep America Beautiful.
Gretchen Hilyard
Gretchen Hilyard serves as a director for the Garver Black Hilyard Family Foundation. The GBH family foundation areas of focus are litter prevention research, educational scholarships, as well as beautification of parks, trails, waterways and gardens. As a former teacher, Gretchen is passionate about educating America's youngest how to properly dispose of litter and the benefits of recycling. In addition to her active role at Garver Real Estate, volunteering in her community, Gretchen also serves on the Dean's Council for the School of Education and Human Development at Texas A&M her alma mater. Gretchen and her husband, Alan, reside in Houston, Texas where they have raised their two children.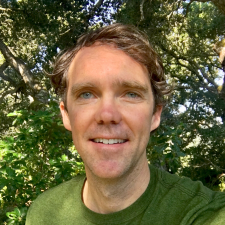 Gardner Loulan
Gardner is an entrepreneur from Silicon Valley who helped found a digital video distribution and contextual matching platform after an early career with MTV Networks in New York and NBCUniversal Media in Los Angeles. Currently, he is launching an application that empowers consumers to earn from their data by direct engagement with their favorite brands. While acquiring his degree in Communications and Media Studies at Fordham University, he was an active participant and leader of domestic and international service projects. He continued supporting non-profit organizations in San Francisco through The Guardsmen and Breast Cancer Action which align with his goals of equitable access to consequential resources. In 2019, Gardner joined the board of RETREET and is dedicated to continuing the mission with KAB by providing disaster relief and recovery initiatives through native tree planting and beautification restoration projects, throughout the United States.
Missy Marshall
Michael Mennett
Michael Mennett joined Keep Ohio Beautiful in April 2010.  As executive director, he oversees board development, communications, contract and grant administration, event management, finances, fund development, and strategic planning.  He has over 20 years of experience in the nonprofit and association management sectors and prior to that was a Park Naturalist with the Maryland-National Capital Park & Planning Commission in Prince George's County, MD.  He holds a BS and MS from the Pennsylvania State University.  Michael enjoys spending time in the outdoors and can be found playing the highland snare with his local Pipes and Drum band. 
Vanessa Oceguera
Vanessa Oceguera has been the Executive Director of Keep Columbus Beautiful (Nebraska) for 12 years. In those 12 years, she's had many accomplishments. Some of Vanessa's personal favorites include mini grants for homeowners that provided $30,000 towards improving the Columbus community and another $600,000  project towards beautification for an upcoming highway reconstruction project that will add over 469 trees to our community alongside lighting improvements, benches, potters, and decorative colored concrete to main intersections, this was accomplished with the help of the city and private businesses.
Vanessa's efforts are broad to cover community needs and to secure future environmental leaders. The environment remains such a passion that it has become a family affair! Her daughter Rachel will be graduating from the University of Nebraska Lincoln in May with a degree in Environmental Studies and her son Amos is currently enrolled in the Botany program at Wayne State College. The youngest, Londyn, who recently turned 5 still has a long way to go but Vanessa feels entomology will be in her future.
Vanessa also has a passion for volunteering—donating time to the Teammates Mentoring Program, United Way of Columbus, Columbus Area Chamber of Commerce, Columbus Days, Night to Shine Foundation, Back to Basics Coalition, Columbus Noon Rotary (Paul Harris Fellow), and coaching for the local AYSO and CYSA programs.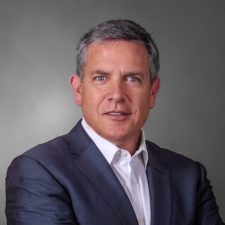 Steve Russell *
Steve Russell is a seasoned executive leader, strategist and sustainability advocate with extensive experience building teams, leading change, and delivering results. Through SKR Strategies, Steve helps develop and launch successful private sector coalitions; creates innovative partnerships between industry groups and environmental NGOs; and helps policy makers and stakeholders find common ground on complex issues to create cleaner, healthier communities. He previously served in various leadership roles at the American Chemistry Council, where he helped design and launch the Alliance to End Plastic Waste – an organization delivering $1.5B in innovation, recycling and waste management infrastructure to keep plastic out of the environment and to enable a circular economy.
Wes Schultz Ph.D.
Emeritus
Wesley Schultz is Dean of Graduate Studies, and Professor of Psychology at California State University. His work focuses on social psychology, particularly in the areas of environmental education and conservation behavior. As a Board member, he aims to incorporate basic principles of behavioral science into Keep America Beautiful activities.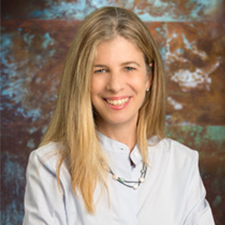 Jennifer Silberman *
Jennifer Silberman 
SVP, Chief Sustainability Officer, Dollar Tree 
Jennifer leads Dollar Tree's sustainability ambitions, embedding sustainability across the company's operations, products and supply chain. A dynamic and collaborative leader with more than 25 years of global experience, Jennifer has worked with organizations spanning a range of industries, devising and sharing her passion for creating stakeholder value for business and planet. She brings that expertise as well as important thought leadership around sustainable business strategy, advocacy and stakeholder engagement.  
Prior to Dollar Tree, Jennifer was Vice President of ESG at YETI where she led the company's sustainability and diversity, equity, and inclusion (DE&I) priorities. From 2016-2019, Jennifer served as Vice President, Corporate Responsibility for Target. Under her leadership, Target released an enterprise-wide chemical strategy regarded as the most comprehensive in the retail sector; developed SBTi-approved climate goals; created Target Clean, the brand's first product standard for Essentials & Personal Care categories; and supported the implementation of the company's first sustainable and responsible sourcing and product development goals across categories. Jennifer joined Target from Hilton where she served as Chief of Staff to the President and CEO as well as the company's first Vice President of Corporate Responsibility. Ms. Silberman began her sustainability career as a consultant with APCO Worldwide working with Fortune 100 companies, NGOs, foundations, government and trade associations. 
Jennifer holds a M.A. in International Economics and Latin American Studies from The Johns Hopkins University Paul H. Nitze School of Advanced International Studies (SAIS) and a B.A. with honors in Latin American Studies from Mount Holyoke College. Half Argentine, she is a native Spanish and Portuguese speaker and fluent in French. She currently serves as board chair for GOOD Institute (Net Impact) and is a board member of Keep America Beautiful.  
Thomas H. Tamoney Jr.
Thomas "Tom" Tamoney practices general corporate, finance and business law with an emphasis on public company matters. His primary practice areas include compliance with public company reporting responsibilities, including duties under the Sarbanes-Oxley and Dodd-Frank Acts, mergers and acquisitions and joint ventures. His experience also includes advising corporate boards on a broad range of corporate governance matters and conducting internal investigations. Tom has handled many complex international matters with a primary focus on acquisitions and divestitures as well as general corporate and procurement transactions. Prior to joining Day Pitney, Tom was Senior Vice President and Deputy General Counsel of PepsiCo, Inc., which he joined in 1978 after short stays at the SEC and private practice following law school. While with PepsiCo, Tom was a leader of a legal team of approximately 200 lawyers worldwide. His primary responsibilities included advising senior management and the board, securities law compliance and law department administration. Tom oversaw a legal team that completed an $8 billion acquisition of the two largest Pepsi-Cola bottlers and a $6 billion acquisition of a large food and beverage business in Russia.
Tom Waldeck *
Emeritus
Tom Waldeck has been Executive Director (and now President and CEO) of Keep Phoenix Beautiful (KPB) since January 2008. Prior to his position at KPB, he was Operations Director at the 1,000-member Tempe Chamber of Commerce. He graduated from the U.S. Chamber Institute of Organization Management and Loyola University Chicago. Prior to his move to Phoenix in 2002, he was Executive Director of the Chamber of Commerce in the Wrigley Field-area of Chicago, and was a small business owner for more than 20 years. Tom is a member of the Board of Directors of Keep America Beautiful, Arizona Recycling Coalition, Arizona Community Trees Council and Tigermountain Foundation, a community garden project is south Phoenix. Tom is also an avid runner, completing his 27th marathon in Boston on April 16, 2015. He comes from a family of eight children spread out all across the country. Tom and his wife Nancy live at the base of the McDowell Mountains in Scottsdale, Arizona, where you can usually find him on weekends running the trails.
Robin Wiener
Robin Wiener leads the Institute of Scrap Recycling Industries, Inc. (ISRI), the Washington, D.C.-based trade association representing approximately 1,600 private, for-profit companies in more than 36 countries throughout the globe that process, broker and industrially consume scrap commodities (including scrap metal, paper, plastics, textiles, rubber and electronics). ISRI provides advocacy, education and training, safety outreach, compliance assistance, QEHS certification, and more for the $90 billion industry, while also promoting public awareness of the vital role recycling plays in the U.S. economy, global trade, the environment, and sustainable development. She joined ISRI in 1989 to direct the association's environmental compliance activities and was appointed executive director in 1997. In March 2000, ISRI's board conferred on her the title of president. As part of her role representing the scrap recycling industry, Robin was appointed to the Industry Trade Advisory Committee on Steel (ITAC-12) by the Secretary of Commerce and the United States Trade Representative. ITAC-12 provides detailed policy and technical advice, information, and recommendations to the Secretary and the USTR regarding trade barriers, negotiation of trade agreements, and implementation of existing trade agreements affecting the steel sector. Prior to joining ISRI, Ms. Wiener worked on environmental technical and policy issues for ICF Incorporated and Uniroyal, Inc. She has also worked for the Washington office of the law firm of Sidley and Austin. An attorney and engineer, Ms. Wiener earned a J.D. degree cum laude from the Georgetown University Law Center and a B.S.E. degree in chemical engineering from the University of Pennsylvania.